Howard Hanna Realty Pioneers Holds Grand Opening of New Location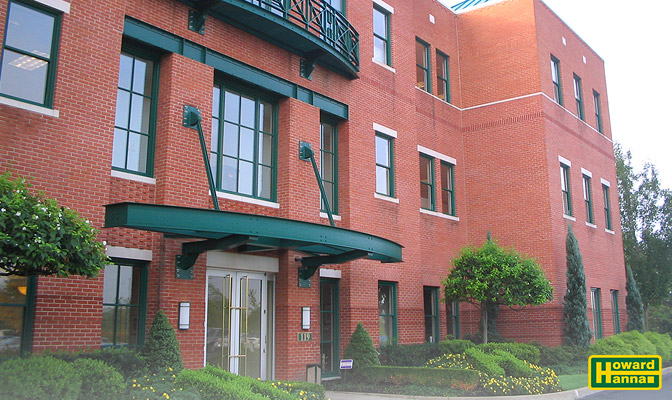 Howard Hanna Realty Pioneers today celebrated the opening of their new office as well as joining the nation's 4th largest real estate company, Howard Hanna Real Estate Services. In June, Broker/Owner Tom Saveri announced the partnership with Howard Hanna through Hanna's exclusive franchise program.
Realty Pioneers was founded by Saveri in 2008 and quickly become the leading real estate company in the northern tier of Pennsylvania, serving Tioga, Potter, Lycoming and Bradford Counties. Joining with Howard Hanna not only provides Realty Pioneer buyers and sellers with Howard Hanna programs and services, but also a network of 170 offices across the eight states of PA, OH, VA, MI, NY, WV, NC and MD.
"Howard Hanna allows us to retain ownership and decision-making locally, but gives us an invaluable resource to expand our reach and capabilities for our agents and clients," says Saveri.
Howard Hanna Realty Pioneers moved into their new location in Wellsboro at 11564 Route 6 about two weeks ago when renovations were finished. They had previously operated at 107 Main Street. Saveri welcomed Lisa Pasquale, Broker/Owner of Stevens Real Estate (Gaines, PA) as they merged operations in July. He anticipates increasing the agent base and staff even further in 2015.
"When our team affiliated with Howard Hanna Real Estate Services and then merged with Stevens Real Estate to become the largest, most experienced real estate company in the market, we knew then we would need facilities to match our growth. This new office offers us the opportunity to provide our clients with a new standard of professionalism," adds Saveri.
Howard Hanna Realty Pioneers now displays Howard Hanna's green and gold colors, and sales associates are able to offer the Howard Hanna 100% Money Back Guarantee along with many other exclusive programs, while benefiting from state-of-the-art marketing tools, training and technology.
The addition of Realty Pioneers continues Howard Hanna's growth plan in the Eastern United States. Earlier this year, the company announced their acquisition of William E Wood, the largest real estate company in the Norfolk/Virginia Beach area of Virginia and Northeast North Carolina, which added 17 offices and 700 agents. In October of last year, Howard Hanna added offices in York and Shrewsbury, Pennsylvania, through a merger with Morgan Collins Realtors, the top independent real estate company in South Central Pennsylvania.
"We are always looking for other strategic partnerships within our footprint," said Howard W. "Hoddy" Hanna, III, Chairman and CEO of the family owned and operated full-service real estate company.
For all of your real estate needs, Thomas Saveri and his associates can be reached at the Howard Hanna Realty Pioneers office at 570-723-1600.