Howard Hanna Renews, Expands Relationship with Realtor.com® Operator, Move, Inc.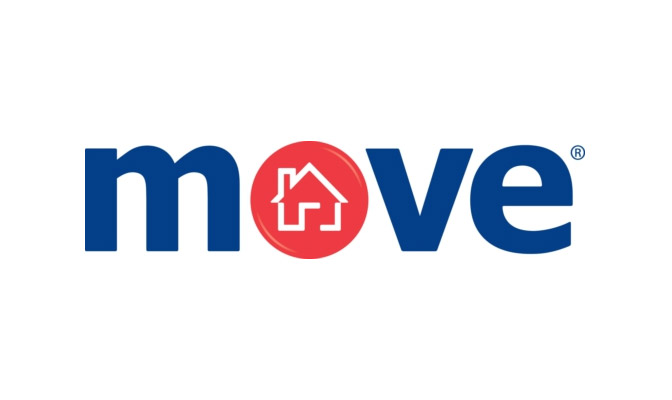 Pittsburgh, PA, (6/16/2014) – Howard Hanna Real Estate Services today announces it has renewed and expanded its relationship with Move, Inc. (NASDAQ:MOVE), the operator of realtor.com®, the leader in providing consumers with the most accurate* U.S. residential listings on mobile devices and online. This alliance showcases Howard Hanna properties nationally on realtor.com®, and now will include listings from William E. Wood and Associates, which merged with Howard Hanna in January.
Howard Hanna, one of the four largest real estate companies in the nation, sold 52,827 houses last year with a record $9.7 billion in closed sales volume. William E. Wood has 17 offices and more than 700 sales associates, managers and staff in Southeastern Virginia and Northeastern North Carolina. The merger grew Howard Hanna's office count across Pennsylvania, Ohio, Virginia, Michigan, New York, West Virginia, North Carolina and Maryland to 168 with more than 5,700 sales associates and staff.
"Our decision in 2012 to showcase and enhance every single listing on realtor.com® has delivered exceptional results for our agents and sellers, coinciding with the best two years in company history," saidHelen Hanna Casey, president of Howard Hanna.
"With our ShowcaseSM Listing Enhancements package, our agents have control over their own listings and only their contact information and photo are shown on their listing page. Advertisements by other companies are not permitted on our listings, and a significant factor in our decision to work with realtor.com® is that they do not feature competing agents' photos and contact information on listing detail pages."
Sellers who have their homes listed with Howard Hanna benefit from the company's alliance with the top websites in the real estate marketplace. "We do not share our listings with sites all over the internet but only the top traffic sites with proven results and data integrity," added Casey.
As part of the agreement, Howard Hanna and William E. Wood agents can expand the marketing power of their listings through the realtor.com® ShowcaseSM Listing Enhancements Program, which offers:
Agent contact details and photo on branded listing detail pages
Multiple inquiry forms on each listing detail page to connect buyers with agents
A direct "click to call' button from the realtor.com® Real Estate Search App to the agent's mobile phone
Premium listing placement in search results
Performance reports on consumer traffic related to each listing
Open house and virtual tour promotions
Detailed neighborhood information
"We are delighted to continue our relationship with Howard Hanna Real Estate Services, providing its agents with our signature ShowcaseSM Listing Enhancements offering to maximize listing advertising opportunities," said Ray Picard, Move's executive vice president of sales. "As part of the realtor.com® family, Howard Hanna real estate professionals can access the tools that are critical in helping them serve their clients efficiently and effectively, connect with new clients and successfully grow their businesses."
Nationwide, potential home buyers now have access to enhanced Howard Hanna and William E. Wood listings on realtor.com® mobile applications for the iPad, iPhone, Android and Windows8, giving Howard Hanna and William E. Wood a comprehensive national mobile and desk top search experience that will provide millions of highly active and engaged potential home buyers with exposure to Howard Hanna and William E. Wood agents and listings.
In addition, Howard Hanna brands its mortgage companies, Howard Hanna Mortgage Services and Towne Mortgage, on each of the listings displayed on realtor.com®. All Howard Hanna and William E. Wood listings on realtor.com® also will display on the realtor.com® international website at www.realtor.com/international.
*Most accurate claims are based on comparison with other national listing portals and are based on the greater frequency of listings updating on realtor.com®.
ABOUT HOWARD HANNA REAL ESTATE
Howard Hanna Real Estate Services is the #1 real estate company in Pennsylvania and Ohio and the 4th largest real estate company in the United States. The company specializes in residential and commercial brokerage service, mortgages, closing and title insurance, land development, appraisal services, insurance services and corporate relocation. With 167 offices across Pennsylvania, Ohio, Virginia, Michigan, New York, West Virginia, North Carolina and Maryland, Howard Hanna's more than 5,700 sales associates, managers and staff are guided by a spirit of integrity in all aspects of the real estate process. Founded in 1957 by Howard W. Hanna, Jr. in Pittsburgh, Pennsylvania, the company today is still privately owned with three generations of the Hanna family are involved in the day to day operations of the business.
About Move, Inc. and realtor.com®
Move, Inc. (NASDAQ:MOVE), a leading provider of online real estate services, operates realtor.com®, which connects people to the essential, accurate information needed to identify their perfect home and to the REALTORS® whose expertise guides consumers through buying and selling. As the official website for the National Association of REALTORS®, realtor.com® empowers consumers to make smart home buying, selling and renting decisions by leveraging its direct, real-time connections with more than 800 multiple listing services (MLS) via all types of computers, tablets and smart telephones. Realtor.com® is where home happens. Move's network of websites provides consumers a wealth of innovative tools and accurate information including Doorsteps®, HomeInsightSM, SocialBiosSM, Moving.com™, SeniorHousingNetSM, homefairSM andRelocation.com. Move supports real estate agents and brokerages by providing many services to grow their businesses, including ListHub™, the nation's leading listing syndicator and centralized intelligence platform for the real estate industry; TigerLead®; Top Producer® Systems; and FiveStreetSM; as well as many free services. Move is based in the heart of the Silicon Valley — San Jose, California.
REALTOR® and REALTOR.COM® are trademarks of the National Association of REALTORS® and are used with its permission. These and all other trademarks used in this work are the property of their respective owners.
Forward-Looking Statements
This news release may contain forward-looking statements, including information about management's view of Move's future expectations, plans and prospects, within the safe harbor provisions under The Private Securities Litigation Reform Act of 1995. These statements involve known and unknown risks, uncertainties and other factors, which may cause the results of Move, its subsidiaries, divisions and concepts to be materially different from those expressed or implied in such statements. These risk factors and others are included from time to time in documents Move files with the Securities and Exchange Commission, including but not limited to, its Form 10-Ks, Form 10-Qs and Form 8-Ks. Other unknown or unpredictable factors also could have material adverse effects on Move's future results. The forward-looking statements included in this press release are made only as of the date hereof. Move cannot guarantee future results, levels of activity, performance or achievements. Accordingly, you should not place undue reliance on these forward-looking statements. Finally, Move expressly disclaims any intent or obligation to update any forward-looking statements to reflect subsequent events or circumstances.
Contacts:
Deborah Donahue / Howard Hanna Real Estate / 412-967-9000 x328 / ddonahue@howardhanna.com
Elizabeth Grepp/Howard Hanna Real Estate / 216-447-4477 / elizabethgrepp@howardhanna.com
Christie Farrell / realtor.com® / 408-558-7115 / christie.farrell@move.com