Howard Hanna Teams up with Coats for Kids for 17th Year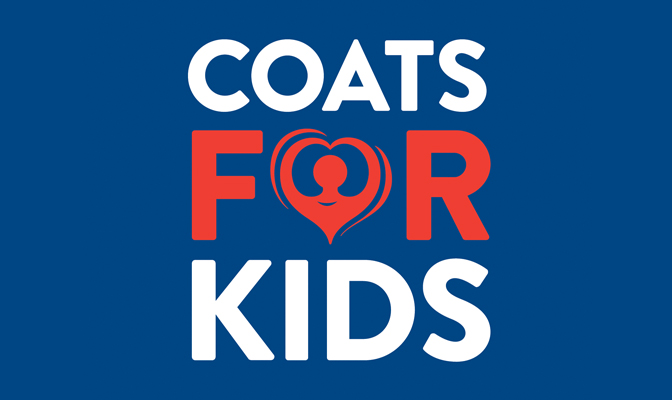 Cleveland, OH (11/7/2014) – Howard Hanna Real Estate Services joins forces with Coats for Kids in 2014 for the 17th consecutive year of partnership between these two organizations. Each year, Coats for Kids ensures that children and families throughout Northeast Ohio have coats during the cold winter.
In 1981, local radio station employees started Coats for Kids when they realized many children were unable to attend school because of a lack of proper winter clothing. That November marked the first year of the Coats for Kids campaign, when gently worn coats and cash were collected to help children in Northeastern Ohio. More than $3.25 million and over 500,000 coats have been collected since the initial campaign 33 years ago.
"The ongoing success of Coats for Kids is due largely to loyal partners like Howard Hanna Real Estate Services, who we can depend on year after year to help us increase awareness and make it convenient for so many people to support our annual coat collection campaign," said Debbie Martinko, executive director, Coats for Kids. "Donations of new and gently worn winter coats of all sizes, from infant to adult, help us help more children every year."
The Howard Hanna Real Estate Services 2014 Coats for Kids campaign began on Monday, November 3 and runs until Sunday, December 15. Every office throughout Ohio is a coat collection site where those in the community can donate gently worn or new coats.
To learn more about Coats for Kids, please visit www.coatsforkidscleveland.org
Howard Hanna Real Estate Services is the top real estate company in Pennsylvania and Ohio, and ranks nationally as one of the four largest real estate companies. The family-owned and operated real estate company specializes in residential and commercial brokerage service, mortgages, closing and title insurance, land development, appraisal services, insurance services, corporate relocation and property management. With 170 offices across PA, OH, VA, MI, NY, WV, NC and MD our more than 6,200 sales associates and staff are guided by a spirit of integrity in all aspects of the real estate process.
To learn more, please visit Our Website or our Facebook Page.
Media contacts:
Elizabeth Grepp, 216-447-4477 x115, elizabethgrepp@howardhanna.com
Deborah Donahue, 412-967-9000 x328, ddonahue@howardhanna.com