Howard Hanna Voted "2015 Simply The Best"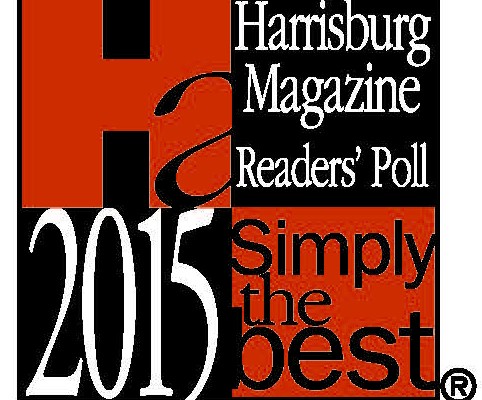 Harrisburg, PA (August 10, 2015) –The readers of Harrisburg Magazine have voted Howard Hanna Real Estate Services its 2015 favorite real estate company.  Announced in the August issue, the 18th annual "Simply The Best" awards highlight its readers' selections of their favorite local personalities, service organizations, retail stores, restaurants, and much more in the Harrisburg Metropolitan region.
"I am so proud of our offices.  They go above and beyond every day for their clients and the community," said Iva Fiorina, Howard Hanna Vice President and Manager of the company's Central PA region when she received word from Harrisburg Magazine which began with "Congratulations on your outstanding service to the greater Harrisburg region!"
The Harrisburg offices of Howard Hanna Real Estate Services are located at 5137 Devonshire Road, managed by Deanne Hoppel and 4079 Derry Street, managed by Jean O'Leary.  Other Howard Hanna offices include Camp Hill, 3310 Market Street, managed by Chris Detweiler; Hershey, 1249 Cocoa Avenue, managed by John Tice; Carlisle, 163 N. Hanover Street, managed by Justin Hovetter; Lancaster, 2260 Erin Court, managed by Jo Anne Freidly; York, 908 S. George Street, managed by Jim Savard; and Shrewsbury, 14625 Mt. Airy Road, managed by Martin Heaps.
The "2015 Simply The Best" awardees will be celebrated at the annual gala being held August 27, 2015 at the Radisson Hotel Harrisburg in Camp Hill.  With nearly 800 attendees, the gala benefits The Leukemia and Lymphoma Society.
Howard Hanna Real Estate Services is the #1 real estate company serving Pennsylvania and Ohio and the 4th largest real estate company in the United States.* The family-owned and operated company specializes in residential and commercial brokerage service, mortgages, closing and title insurance, land development, appraisal services, insurance services, corporate relocation and property management. With 205 offices across PA, OH, VA, MI, NY, WV, NC & MD, Howard Hanna's more than 7,200 sales associates and staff are guided by a spirit of integrity in all aspects of the real estate process.
For more information, visit www.howardhanna.com, www.facebook.com/howardhanna
Media contact:
Deborah Donahue, 412-967-9000 x 1328, ddonahue@howardhanna.com
* REAL Trends Magazine, May 2015