Howard Hanna Welcomes John Eaton as Director of Career Development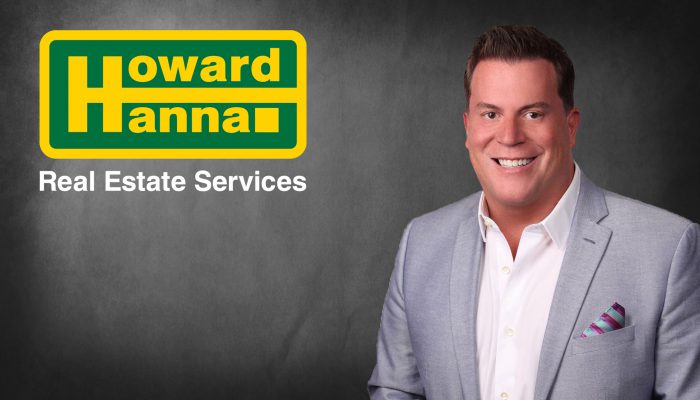 Cleveland, OH (November 27th, 2018) – Howard Hanna Real Estate Services, the third largest real estate company in the nation and the largest family-owned broker, has added John Eaton to the Ohio Management Team. In this role, he will be leading new and ongoing recruiting initiatives for the company's Midwest Region.
A licensed real estate agent since 1989, Eaton quickly became a top producer, selling over $3 million during his first year. Additionally, the Ohio Association of Realtors has recognized him as a member of the President's Sales Club.
Eaton has held leadership positions with other real estate companies as either an owner or a partner. Most recently, he successfully recruited over 60 new agents in just three years.
"At Howard Hanna, the company, it is not only a large brand, but also provides the stability that working for a family business like Hanna's brings to its agents and staff," said Eaton. "I thought I knew what made Howard Hanna work, but until I came here I did not realize that the secret sauce was in the security for agents to help them achieve a balanced life."
"We are thrilled that John has brought his years of expertise in growing and nurturing relationships to this role as the Director of Career Development for our Midwestern Region," said Howard W. "Hoby" Hanna, IV. "With a focused approach from John for our career development strategies, I am confident that we will see continued successful recruiting efforts for the remainder of 2018 and beyond."
Outside of real estate, Eaton has worked with the American Cancer Society and the American Heart Association as a volunteer. He has also raised five children, two of whom currently work for Howard Hanna.
John Eaton can be reached at 330-219-5758 or JohnEaton@HowardHanna.com.
Howard Hanna Real Estate Services is the 3rd largest real estate company in America, the #1 privately owned broker in the nation, and the largest home seller in Ohio, Pennsylvania and New York. The family-owned and operated real estate company specializes in residential and commercial brokerage service, mortgages, closing and title insurance, land development, appraisal services, insurance services, corporate relocation and property management. With 262 offices across OH, PA, NY, VA, MI, WV, NC and MD, our more than 9,200 sales associates and staff are guided by a spirit of integrity in all aspects of the real estate process.
For more information, please visit www.howardhanna.com or www.facebook.com/howardhanna
Media contacts:
Elizabeth Grepp, 216-643-9796, elizabethgrepp@howardhanna.com