Howard Hanna Welcomes Kristine Burdick as Executive Vice President and General Manager for Ohio Region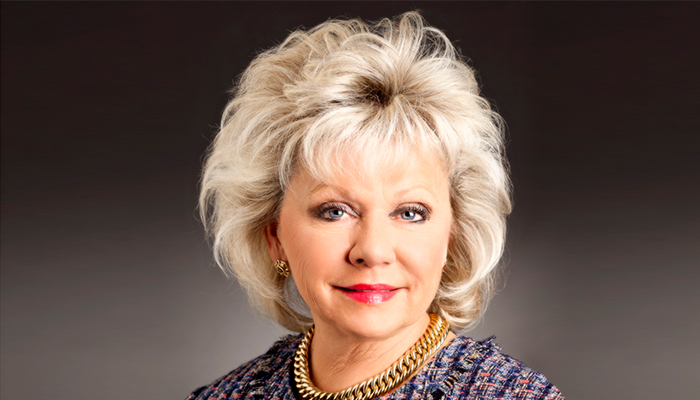 Cleveland, OH (May 26, 2016) – Howard Hanna Real Estate is happy to announce that former East Regional Manager Kristine Burdick has been promoted to Executive Vice President and General Manager for the Ohio region of the company.
Howard W. "Hoby" Hanna, IV, President of Howard Hanna, looks forward to all that Burdick will bring to the organization in her new role. "I have known Kris both personally and professionally for years, she's a consummate professional. She will bring her positive energy and years of real estate expertise to her new role here. We look forward to all that she can achieve as Executive Vice President and General Manager for our Ohio Region."
Burdick's record of success in residential real estate began more than 20 years ago. She joined Howard Hanna in 2004 and was soon promoted to Manager of the Akron office. In that role, she supervised more than 85 sales associates. Through 2009, she grew the office while winning awards that included "Top Ohio Office" and "Top Regional Office."
In 2010, she joined the Ohio South Regional management team as the Regional Sales Manager and Vice President. Her focus was on strategic market growth, development, profitability of sales offices, and identification of new office locations. She facilitated the expansion and growth of the region, which included more than 300 sales associates and 12 office locations.
Following her success in the Ohio South Region, Kris moved to the Ohio East Region as the Regional Sales Manager and Vice President, where she managed over 500 sales associates and 12 offices. Through her leadership development, market development, and commitment to excellence, both regions grew exponentially.
As Executive Vice President and General Manager for the Ohio region of the organization, she is responsible for overseeing business and operational efforts for Howard Hanna throughout the state.
"I'm grateful for this opportunity to have a greater organizational impact at Howard Hanna and in our industry.  My experience over the years will allow me to continue to focus on growing our business and remaining the consumer's choice when looking for the market leader in real estate," said Burdick.
Howard Hanna ranks 4th among U.S. residential real estate brokers according to RealTrends Magazine, and the combined 2015 performance of the Howard Hanna companies resulted in closed sales of over $12 billion and 66,714 transaction sides. Through the leadership of upper management team members like Kristine Burdick, the company is poised to exceed these goals in the coming years.
Howard Hanna Real Estate Services is the top real estate company in Pennsylvania and Ohio, and ranks nationally as one of the four largest real estate companies. The family-owned and operated real estate company specializes in residential and commercial brokerage service, mortgages, closing and title insurance, land development, appraisal services, insurance services, corporate relocation and property management. With 205 offices across PA, OH, VA, MI, NY, WV, NC and MD our more than 7,100 sales associates and staff are guided by a spirit of integrity in all aspects of the real estate process.
To learn more please visit www.howardhanna.com or www.facebook.com/howardhanna
Media contact:
Elizabeth Grepp, 216-447-4477 x115, elizabethgrepp@howardhanna.com