Howard Hanna's Nothnagle Realtors Opens New Office in Orchard Park, New York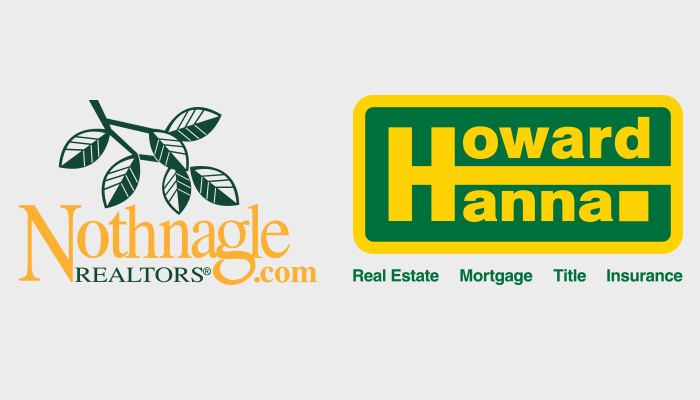 Buffalo, NY (May 17, 2016) – On Tuesday May 17, Nothnagle Realtors, a Howard Hanna company, hosts the grand opening celebration of its new Orchard Park office, managed by Lisa Avery and is located at 4264 North Buffalo Road, Suite 300, Orchard Park, New York.
From 4:00 p.m. until 7:00 p.m., appetizers and refreshments will be served with an official ribbon cutting scheduled for 4:30 p.m. In attendance will be members of the Hanna family, as well as executives and senior leadership.
During the grand opening, attendees can view the new office space, which has an open floor plan, beautiful exposed beam ceilings, and brick walls. The new location is in the Four Corners of the Village of Orchard Park. The office is 3,400 square feet, which is three times the size of the former office, with ample space for 30+ agents to call it "home."
In 2012, Nothnagle Realtors expanded into the Buffalo market, adding a second location in Orchard Park in 2013. Once Howard Hanna joined forces with Nothnagle Realtors in 2015, the expansion into a larger office was inevitable.
"Howard Hanna and Nothnagle are committed to continuing to expand in Western New York and bringing an enhanced experience to agents and clients alike," said Armand D'Alfonso, President of Nothnagle Realtors.
The combined 2015 performance of the Howard Hanna companies resulted in closed sales of over $12 billion and 66,714 transaction sides. The company ranks 4th among U.S. residential real estate brokers, according to RealTrends Magazine.
President, Howard W. "Hoby" Hanna, IV, is proud of the growing presence of the company in the Buffalo area. "The new office will give us the space to continue our expansion in this area of New York. We're excited to continue this momentum and growth for the rest of the year."
For more information, please visit www.Nothnagle.com and www.HowardHanna.com.
Howard Hanna Real Estate Services is the #1 real estate company in Pennsylvania and Ohio and the 4th largest real estate company in the United States. The family-owned and operated company specializes in residential and commercial brokerage service, mortgages, closing and title insurance, land development, appraisal services, insurance services, corporate relocation and property management. With 205 offices across PA, OH, NY, VA, MI, WV, NC & MD, Howard Hanna's more than 7,100 sales associates, managers and employees are guided by a spirit of integrity in all aspects of the real estate process.
For more information, visit www.howardhanna.com, www.facebook.com/howardhanna
Media contacts:
Elizabeth Grepp, 216-447-4477 x115, elizabethgrepp@howardhanna.com
Deborah Donahue, 412-967-9000 x328, ddonahue@howardhanna.com