Jeryl Vallie Named as New Manager for Howard Hanna Adrian and Tecumseh Offices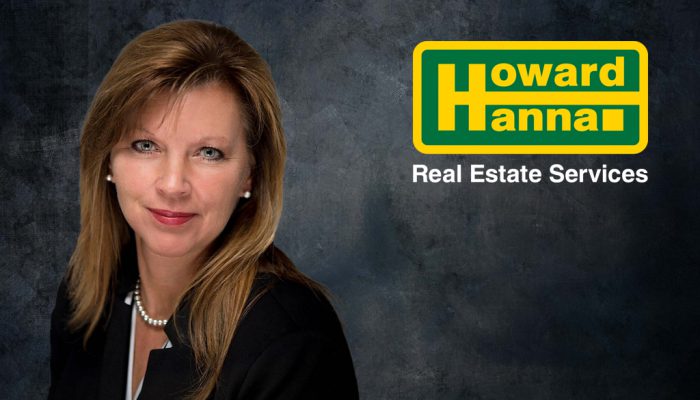 Ann Arbor, MI (July 13, 2018) – Howard Hanna Real Estate Services is pleased to announce that Jeryl Vallie is the new manager for the Adrian and Tecumseh offices. In this new role, she will oversee more than 44 sales associates and staff.
Vallie is a graduate of Spring Arbor University with a Bachelor of Arts in management and organizational development. In 1998, she transitioned from a career with a local manufacturing company to become a licensed real estate agent. She is a multi-million-dollar producer and certified Residential Relocation Specialist, as well as a Howard Hanna Homes of Distinction Specialist. She also has over 14 years of previous management experience in Lenawee County.
"I am very excited to be returning to a management role for such an incredible company. What an honor it is to be working with the outstanding Howard Hanna team in Lenawee County," said Vallie.
"I am looking forward to having Jeryl at the helm of these two dynamic offices, bringing them to new heights. Her expertise and enthusiasm will ensure that we are the top choice for Lenawee County," said Michigan Vice President Lisa Fleming.
In her new position, Vallie hopes to use her local real estate expertise to assist the team in growing the 35% market share of these two offices. To buy or sell your home in Lenawee County, please contact Jeryl Vallie at JerylVallie@HowardHanna.com or 517-206-4867.
Howard Hanna Real Estate Services is the 3rd largest real estate company in America, the #1 privately owned broker in the nation, and the largest home seller in Ohio, Pennsylvania and New York. The family-owned and operated real estate company specializes in residential and commercial brokerage service, mortgages, closing and title insurance, land development, appraisal services, insurance services, corporate relocation and property management. With 262 offices across MI, OH, PA, NY, VA, WV, NC and MD, our more than 9,200 sales associates and staff are guided by a spirit of integrity in all aspects of the real estate process.
For more information, please visit www.howardhanna.com or www.facebook.com/howardhanna
Media contacts:
Elizabeth Grepp, 216-447-4477 x115, elizabethgrepp@howardhanna.com