Jim Vernon Named Manager of the Elizabeth City, NC Office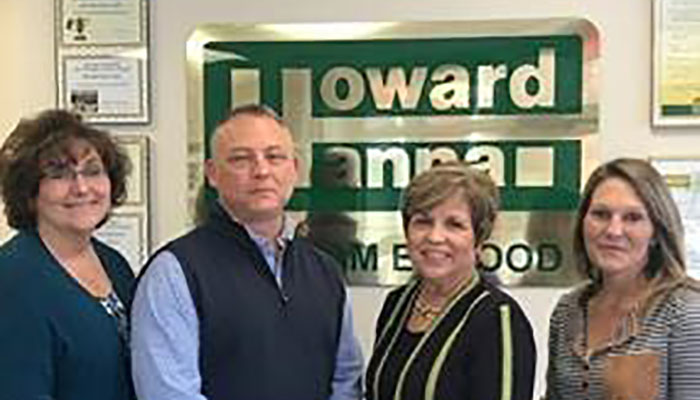 Virginia Beach, VA (March 1, 2018) – Howard Hanna Real Estate Services, the 3rd largest real estate company in the United States, and the largest privately owned real estate company in America, has named Jim Vernon manager of the Elizabeth City, NC office.
Vernon began his real estate career with Howard Hanna's Currituck, NC office assisting clients with new and existing home sales. He subsequently relocated to Raleigh, NC where he continued his real estate career with another prominent real estate firm, Allen Tate Realty.
Prior to entering the real estate business, Jim was a very successful defense contractor working as a general manager for his firm driving sales, overseeing marketing strategies, and budgets.
Vernon is dedicated to creating an environment that fosters individual growth. As he stated, "I am very excited to be coming back to the area where I grew up and joining a fantastic team at the Howard Hanna Elizabeth City office. I believe this office will continue to grow and do great things. Working with this amazing team and being a part of that growth is something that I am very much looking forward to."
A committed lifelong learner, he earned the Six Sigma Black Belt certification which focuses on expertise in management, processes, and customer service.  "With Jim's strong management background coupled with the expertise of our outstanding sales associates, we look for good things from our Elizabeth City office this year and beyond," said Gail Coleman, president of Howard Hanna's Southeast Region.
For more information, please contact Jim Vernon at 252-338-7653 or JimVernon@howardhanna.com.
Pictured L to R:  Denise Roddy, Currituck office manager; Jim Vernon; Gail Coleman; Stacey White, Elizabeth City office.
About Howard Hanna
Howard Hanna Real Estate Services is the 3rd largest real estate company in the United States, the #1 privately owned broker in the nation, and the largest home seller in Pennsylvania, Ohio, and New York. The family-owned and operated real estate company specializes in residential and commercial brokerage service, mortgages, closing and title insurance, land development, appraisal services, insurance services, corporate relocation, and property management. With 262 offices across PA, OH, NY, VA, MI, WV, NC, and MD, more than 9,200 sales associates and staff are guided by a spirit of integrity in all aspects of the real estate process. For more information, visit www.howardhanna.com, or www.facebook.com/howardhanna
Media contact:
Deborah Donahue, 412-784-3816, ddonahue@howardhanna.com