Kevin Mihm Named Wexford's Top Real Estate Agent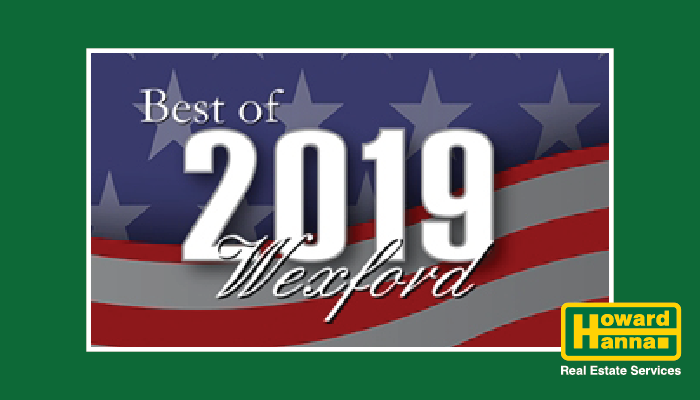 Wexford, PA (May 14, 2019) – Local real estate veteran Kevin Mihm was honored recently as the top Real Estate Agent in the 2019 Best of Wexford Awards, presented by Wexford Award Program. This is the second year in a row that Mihm was recognized for his professional leadership in real estate.
 Mihm is an agent in the Howard Hanna Adams Township/Seven Fields office. He has more than 30 years' experience working with buyers and sellers in the North Pittsburgh market. During his extensive career, he has helped to close more than 2,500 real estate transactions, making him one of the region's most successful and sought-after agents.
"I am truly honored to receive this award for the second time," Mihm commented. "It is because of my loyal clients that I am able to do what I love every day, and I am eternally grateful for them, and the trust they have in me."
Mihm's loyalty to his clients and community is proven in his long-time commitment to and in-depth knowledge of the northern Pittsburgh market. He is consistently committed to providing outstanding service through a hands-on approach, which brings his clients back time and again when they need to buy or sell.
While Mihm has been recognized throughout his career with local, regional and national real estate awards, he says the greatest reward is the ability to work with amazing clients in a thriving market like Pittsburgh, and interact with the many other great agents in the real estate community.
Kevin Mihm can be reached at 412-260-5854 or by email at Kevin@PittsburghNorthHomes.com.
About Wexford Award Program:  The Wexford Award Program is an annual awards program honoring the achievements and accomplishments of local businesses throughout the Wexford area. Recognition is given to those companies that have shown the ability to use their best practices and implemented programs to generate competitive advantages and long-term value.
The Wexford Award Program was established to recognize the best of local businesses in our community. Our organization works exclusively with local business owners, trade groups, professional associations and other business advertising and marketing groups. Our mission is to recognize the small business community's contributions to the U.S. economy.
About Howard Hanna:  Howard Hanna Real Estate Services is the 3rd largest real estate company in the United States, the #1 privately owned broker in the nation, and the largest home seller in Pennsylvania, Ohio, New York, and the Carolinas. The family-owned and -operated real estate company specializes in residential and commercial brokerage service, mortgage, closing and title insurance, land development, appraisal, property and casualty insurance, corporate relocation, and property management.
In early 2019, Howard Hanna completed a partnership with the Allen Tate Companies, the 14th largest real estate company in the nation.  The combined company has 312 offices across PA, OH, NY, VA, MI, WV, MD, NC and SC, with more than 11,000 sales associates and staff who are guided by a spirit of integrity in all aspects of the real estate process.
For more information, visit www.howardhanna.com or www.facebook.com/howardhanna.
Contact: Deborah Donahue, 412-784-3816, ddonahue@howardhanna.com