Margaret "Marge" Tuerk Named to Manage Howard Hanna Batavia Office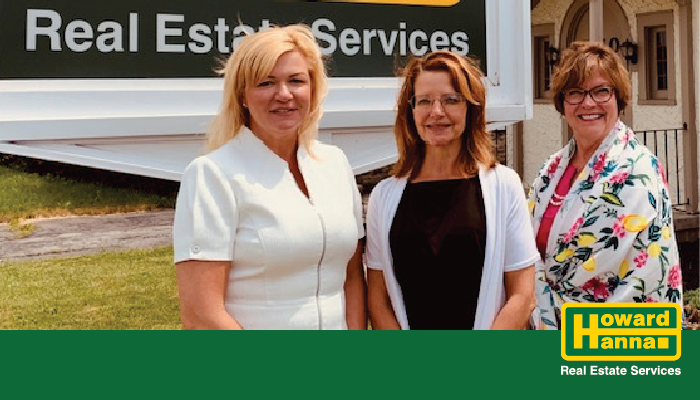 Buffalo, NY (July 18, 2019) – At a recent meeting of sales associates and members of management, Howard Hanna Real Estate Services Senior Vice President of Western New York Karen Leonardi and Regional Vice President Nan Malysa announced that Margaret "Marge" Tuerk has been named manager of the Batavia office, located at 570 E. Main Street.
Marge will oversee 30+ real estate professionals who currently call the Howard Hanna Batavia office home.  "I am very excited about this opportunity!" said Tuerk.  "The Batavia agents and administrative assistants are a hard-working, wonderful and fun group.  I look forward to working together and achieving great success in 2019 and beyond."
Tuerk joined Howard Hanna Real Estate Services in 2016 as a licensed residential agent in the Amherst office and as a commercial agent with Hanna Commercial.
She can be reached in the Batavia office at 585-343-6750 or margarettuerk@howardhanna.com.
About Howard Hanna:  Howard Hanna Real Estate Services is the 3rd largest real estate company in the United States, the #1 privately owned broker in the nation, and the largest home seller in Pennsylvania, Ohio, New York, and the Carolinas. The family-owned and -operated real estate company specializes in residential and commercial brokerage service, mortgage, closing and title insurance, land development, appraisal, property and casualty insurance, corporate relocation, and property management. In early 2019, Howard Hanna completed a partnership with the Allen Tate Companies, the 14th largest real estate company in the nation.  The combined company has 312 offices across PA, OH, NY, VA, MI, WV, MD, NC, and SC, with more than 11,000 sales associates and staff who are guided by a spirit of integrity in all aspects of the real estate process. For more information, visit www.howardhanna.com or www.facebook.com/howardhanna.
Contact: Deborah Donahue, 412-784-3816, ddonahue@howardhanna.com