Michelle Schlossel Named as Manager of the Crossroads Office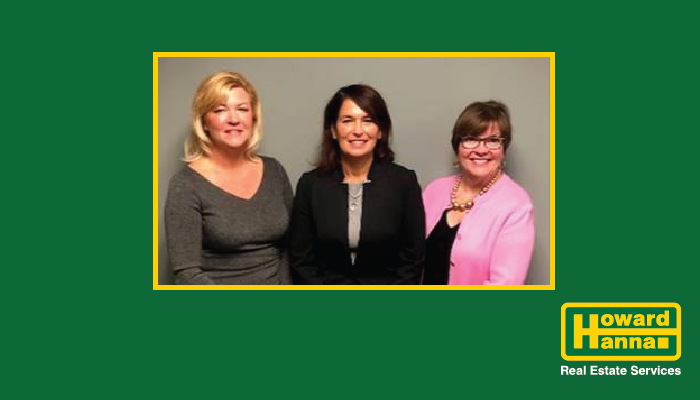 Buffalo, NY (July 15, 2019) – Howard Hanna Real Estate Services Senior Vice President of Western New York Karen Leonardi and Regional Vice President Nan Malysa joined sales associates and members of the Howard Hanna management team to announce Michelle Schlossel as the new manager of the Crossroads office, located at 3195 Niagara Falls Boulevard.  Schlossel will be overseeing the more than 60 real estate professionals who currently call the Howard Hanna Crossroads office home.
Schlossel joined Nothnagle Realtors (now Howard Hanna Real Estate Services) as a sales associate in 2002.  She was named to the management team in 2006 as manager of the Batavia office and in 2010 began managing the Genesco office as well.
A lifelong resident of Western New York, Schlossel looks forward to using her extensive knowledge of the region and the real estate business to lead her team of experienced agents in helping buyers and sellers reach their home ownership goals.
"We are very fortunate to have Michelle as one of our managers. She brings a great combination of training, education, demonstrated skill in the market, and a high level of customer service. We look forward to her great success at the Crossroads office," said Leonardi.
Michelle Schlossel can be reached at 716-691-5800 or michelleschlossel@howardhanna.com.
About Howard Hanna:  Howard Hanna Real Estate Services is the 3rd largest real estate company in the United States, the #1 privately owned broker in the nation, and the largest home seller in Pennsylvania, Ohio, New York, and the Carolinas. The family-owned and -operated real estate company specializes in residential and commercial brokerage service, mortgage, closing and title insurance, land development, appraisal, property and casualty insurance, corporate relocation, and property management. In early 2019, Howard Hanna completed a partnership with the Allen Tate Companies, the 14th largest real estate company in the nation.  The combined company has 312 offices across PA, OH, NY, VA, MI, WV, MD, NC, and SC, with more than 11,000 sales associates and staff who are guided by a spirit of integrity in all aspects of the real estate process. For more information, visit www.howardhanna.com or www.facebook.com/howardhanna.
Contact: Deborah Donahue, 412-784-3816, ddonahue@howardhanna.com
Pictured L to R:  Karen Leonardi, Michelle Schlossel, Nan Malysa.