NAIOP Recognizes Three Hanna Commercial Real Estate Professional for Outstanding Achievements in 2016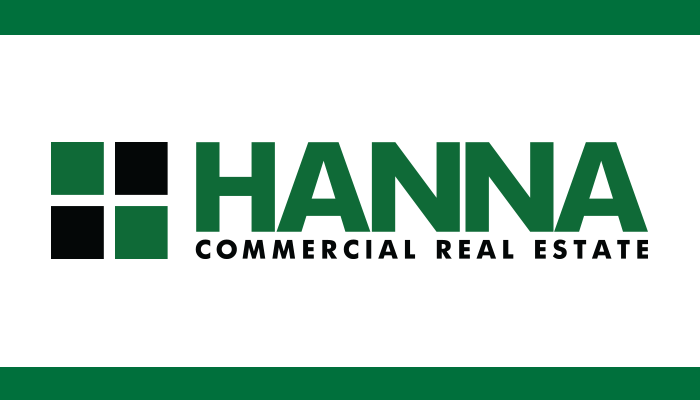 Cleveland, OH (May 18th, 2017) – Hanna Commercial Real Estate received three Awards of Excellence, when the honors were handed out by the Northern Ohio Chapter of NAIOP last week. An annual recognition program, the awards ceremony was held at Cleveland's Windows on the River on May 10, 2017. The program recognizes the best projects, real estate transactions and individual performances during the previous year in the commercial real estate industry in Northern Ohio.
Among the 2016 winners was David Stover who secured Industrial Broker of the Year award. Stover has been with the firm for 19 years and after having submitted his deals for 2016, was chosen by the committee to be the top broker. Through determination and perseverance, having been nominated in prior years, Dave has seized his well-deserved win and said, "It's an honor and I'm very happy. I've nominated been nominated at least 10 different times so it was nice to win it."
Diana Whisenant, SIOR and David P. O'Neill Jr., SIOR proudly represented Hanna Commercial with winning the Industrial Transaction of the Year award. Both were responsible for assisting their client from site selection through the construction phase of the highly complex development of a 100,000 SF and $9 million investment in a production warehouse in Bogota, Colombia. Their involvement enabled the client to consolidate warehouse operations and increase production capacity for a growing number of export markets.
NAIOP, the Commercial Real Estate Development Association, was founded in 1967 and has since evolved into one of North America's largest, most prestigious and valuable commercial real estate organizations. Each year, NAIOP presents annual awards to companies, individuals and chapters who have demonstrated exemplary efforts in commercial real estate.
To learn more please visit www.hannacre.com.
Hanna Commercial Real Estate is a full-service real estate company with offices in Ohio, Pennsylvania and Michigan. For over 75 years, they have been a leader in the commercial property marketplace, successfully providing clients with creative and comprehensive real estate solutions. Hanna CRE specializes in real estate consulting; industrial; office; retail sales & leasing; corporate services; property & asset management; investment sales; land brokerage; tenant representation; build-to-suit representation; accelerated marketing (auctions); project management; and property valuation.