Nan Malysza Named Regional Vice President of Howard Hanna New York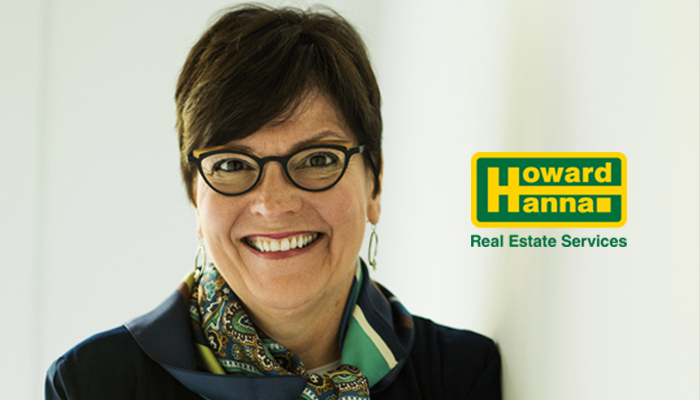 Buffalo, New York (June 21, 2018) – Howard Hanna is pleased to announce that Nan Malysza, formerly the Vice President of Training and Strategic Growth, has accepted the position of Regional Vice President. In her new role, she will be working closely with the Senior Vice President of the Western District, Karen Leonardi, in overseeing the Buffalo North Region of Howard Hanna in New York. Malysza is responsible for operations, profitability, and growth.
In her previous role, she worked in both the Buffalo and Rochester regions to develop and implement training and professional development. She collaborated with management to coordinate and oversee all training and regional recruitment programs.
Malysza brings over 20 years of sales, management, and training experience to her new position as Regional Vice President. Her hard work and dedication have helped her to recruit talented contributors and grow their skills to the highest potential, while helping to instill a passion for excellence. Her reputation for driving business performance and productivity will help her to grow the region and expand the footprint of Howard Hanna in Buffalo.
"I'm so excited about the upcoming journey in my new role and the ability to work with such a great family-owned organization," said Malysza. "My focus will be on growth and supporting the agents and employees in the Western New York Region."
New York State President Armand D'Alfonso is thrilled for her expanded management role. "I am very excited that Nan has accepted the position of Regional Vice President for the Buffalo North Region," he said. "Her knowledge and strong relationships with the agents will ensure a seamless transition. I look forward to seeing all that her enthusiasm will bring to the region."
A member of the National Association of Realtors and New York Association of Realtors, Malysza has also served as Director and Vice President of the Buffalo Niagara Association of Realtors. She holds the GRI designation, is a graduate of Buffini Training and Ninja sales and leadership training, and is also a certified business coach.
Outside of real estate, she is committed to her local community. Her involvement extends to organizations such as the United Way, Buffalo Children's Hospital, and the Dominican Nuns. She is also a founding member of the St. Martin de Porres Guild.
Nan Malysza can be reached at NanMalysza@HowardHanna.com or (716) 689-8100.
Howard Hanna Real Estate Services is the 3rd largest real estate company in America, the #1 privately owned broker in the nation, and the largest home seller in Pennsylvania, Ohio and New York. The family-owned and operated real estate company specializes in residential and commercial brokerage service, mortgages, closing and title insurance, land development, appraisal services, insurance services, corporate relocation and property management. With 262 offices across NY, PA, OH, VA, MI, WV, NC and MD, our more than 9,200 sales associates and staff are guided by a spirit of integrity in all aspects of the real estate process.
For more information, please visit www.howardhanna.com or www.facebook.com/howardhanna
Media contacts:
Elizabeth Grepp, 216-447-4477 x115, elizabethgrepp@howardhanna.com
Debbie Donahue, 412-784-3816, ddonahue@howardhanna.com