New Howard Hanna Open House App Powered by Spacio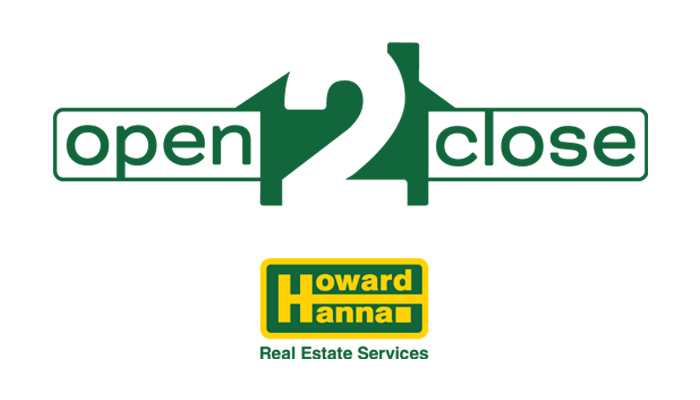 Cleveland, Ohio (January 15th, 2018) – This year, innovative industry leaders Howard Hanna Real Estate Services and Spacio will partner to streamline a longtime cornerstone of real estate sales, the Open House. The new, sophisticated and simple-to-use mobile application called Open 2 Close will be powered by Spacio. Howard Hanna sales associates will use it as a replacement for paper sign-in sheets.
The new and integrated application delivered via Open 2 Close will create an elevated experience for open house visitors and Howard Hanna agents. Every aspect of an agent's business will be automated, reducing errors and creating new opportunities. When a visitor enters an open house, agents will make the best first impression with digital registration. Open 2 Close will also make it easy for agents to build rapport and become an invaluable resource for their buyers.
"Our partnership with Spacio will generate a new, better way for our agents to engage with clients, and also provide a better overall experience for open house visitors," said Howard W. "Hoby" Hanna, IV. "Open 2 Close will help us to maximize our open house opportunities by upgrading the way that we collect data for the digital age. Our agents can follow up with every visitor and no one will slip through the cracks."
Nearly half of buyers in the United States consider open houses a source of valuable information during their home search. With Open 2 Close, the contact information of open house visitors will be captured accurately and privately, not left out in the open for other attendees to see. The digitized registration will also give potential buyers a professional, inviting and overall more engaging experience. Once visitors are registered, additional property information will be sent to them automatically, and they can use it at their discretion.
"Spacio offers the industry-leading solution for paperless open houses, and we're excited to offer this to Howard Hanna's extensive network of agents through the Open 2 Close app," said Melissa Kwan, co-founder of Spacio. "As automating open houses becomes increasingly mainstream in our industry, we aim to make this process seamless for agents by ensuring they can instantly access Open 2 Close on all their devices via web and mobile app options. The app will also be integrated with a number of other solutions offered to Howard Hanna agents in order to provide an end-to-end lead capture and follow up experience across multiple tools."
To learn more about Spacio, please visit http://spac.io/ and to learn more about Howard Hanna, please visit: https://www.howardhanna.com/
Howard Hanna Real Estate Services is the 3rd largest real estate company in America, the #1 privately owned broker in the nation, and the largest home seller in Pennsylvania, Ohio, and New York. The family-owned and operated real estate company specializes in residential and commercial brokerage service, mortgages, closing and title insurance, land development, appraisal services, insurance services, corporate relocation and property management. With 259 offices across OH, NY, PA, VA, MI, WV, NC and MD, our more than 9,000 sales associates and staff are guided by a spirit of integrity in all aspects of the real estate process.
To learn more please visit www.howardhanna.com or www.facebook.com/howardhanna
Media contact:
Elizabeth Grepp, 216-447-4477 x115, elizabethgrepp@howardhanna.com
Debbie Donahue, 412-784-3816, ddonahue@howardhanna.com