New Manager for Howard Hanna Chesterland Office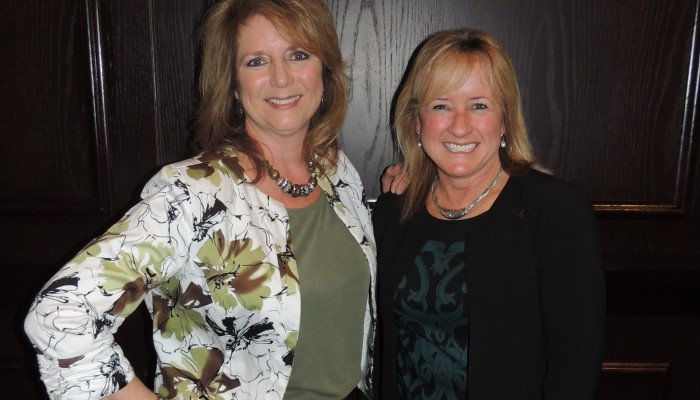 Cleveland, OH (March 11, 2016) – Yesterday, Howard Hanna Real Estate Services announced Angela Wargelin-Fross as the newest addition to the Northeast Ohio Regional Management Team. She will lead the Chesterland office, her real estate home since the beginning of her career almost 30 years ago.
After becoming a licensed real estate agent, Wargelin-Fross developed a lasting passion for the business of helping people find homes. This passion fueled her first year in the business and helped her earn the honor of "Rookie of the Year." She specialized in new construction and was the sales manager for two large developments, Nantucket Cove and Bridgewater, both located in Geauga County. She is also a Certified Relocation Counselor, and has helped many families move into Lake and Geauga Counties. Additionally, she is a First Time Buyer Specialist.
As Wargelin-Fross continued her work as a Realtor, she pursued a second career working as a trainer for nationally renowned Dale Carnegie Training. She received certifications in the top four Dale Carnegie Training courses, as well as certifications in both Workshop Presenting and Core Competency for Trainers. For the eight years she worked with Dale Carnegie Training, she traveled as a corporate trainer and taught soft skills to business professionals. In her role as manager, she will use these highly honed skills to help develop her team. Most recently, she worked in the healthcare industry at both University Hospitals and as a trainer for the Cleveland Clinic.
Managing the Chesterland office will give Wargelin-Fross the chance to blend her real estate expertise with her training, coaching, and mentoring skills "My experiences have brought me full circle, back to my original love of real estate but this time in a capacity that allows me to utilize my skill set in a management role," she noted. "This family owned and operated company believes in empowering people to run their offices like their own business, and the sky is the limit to what can be accomplished. My goal is to encourage, inspire, and assist my agents to reach their highest potential. I simply cannot think of a more rewarding career!"
A graduate of the University of Akron with a degree in sales and marketing, Wargelin-Fross is currently working towards a second degree from Indiana Wesleyan in business management. She looks forward to sharing her knowledge and expertise from her new area of study with the Chesterland office.
Northeast Regional Vice President and Manager Melissa Crockett Willis is absolutely thrilled to have Wargelin-Fross join the Hanna management team. "Angela brings a unique set of sales, marketing and business experiences that will certainly prove valuable not only to the agents in the Chesterland office, but to our real estate clients in Geauga County. Her energy is infectious, and we are excited about the future in Chesterland!"
The Howard Hanna Real Estate business plans for growth in 2016 are aggressive. Through the leadership of talented managers like Wargelin-Fross, the organization is laying the groundwork for continued success in the first quarter, through the end of the year and beyond.
Howard Hanna Real Estate Services is the top real estate company in Pennsylvania and Ohio, and ranks nationally as one of the four largest real estate companies. The family-owned and operated real estate company specializes in residential and commercial brokerage service, mortgages, closing and title insurance, land development, appraisal services, insurance services, corporate relocation and property management. With 205 offices across PA, OH, VA, MI, NY, WV, NC and MD our more than 7,000 sales associates and staff are guided by a spirit of integrity in all aspects of the real estate process.
To learn more please visit www.howardhanna.com or www.facebook.com/howardhanna
Media contacts:
Elizabeth Grepp, 216-447-4477 x115, elizabethgrepp@howardhanna.com