New Manager for Howard Hanna Hudson Office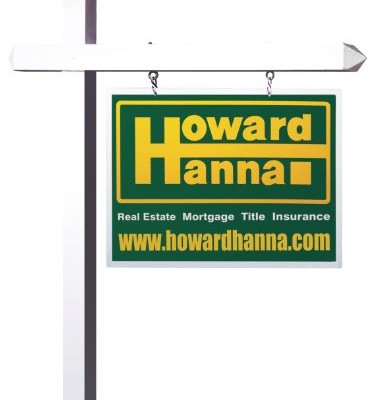 Janis McCormick named as manager of award-winning office
Cleveland, OH (April, 7 2015) – Last week, Howard Hanna Real Estate Services announced that Janis McCormick will be managing the Hudson office. She was previously manager of the Solon office.
Janis is originally from Northeast Ohio and grew up in Shaker Heights. She graduated from the University of Oregon with a Bachelor of Science and had a long career in public relations and marketing both in Chicago and Cleveland. She entered the real estate industry in 2008, starting her career in the Chagrin Falls office.
In 2009, Janis was named "Rookie of the Year" and was a top producer in the Chagrin Falls office in both 2010 and 2011. She joined the Solon office as manager in 2011 and remained there for nearly four years. During that time, the office experienced its highest level of growth with 2013 being the best in its history. In 2012, Solon won the company award for "Most Improved Mortgage Capture Rate," in 2013 for "Most Improved Office" and in 2014 the "Howard Hanna Vision Award."
"It is a great honor to have been selected to work with the distinguished Howard Hanna Hudson team, and to continue the office's reputation as the market and company leader," said McCormick. "Working together, I'm confident that the Hudson team will soar to even greater heights in the future!"
Howard Hanna has aggressive goals for business growth in 2015, and through the leadership of managers like Janis McCormick, the company is poised not only to achieve those goals but to exceed them in the coming years.
Howard Hanna Real Estate Services is the top real estate company in Pennsylvania and Ohio, and ranks nationally as one of the four largest real estate companies. The family-owned and operated real estate company specializes in residential and commercial brokerage service, mortgages, closing and title insurance, land development, appraisal services, insurance services, corporate relocation and property management. With 173 offices across PA, OH, VA, MI, NY, WV, NC and MD our more than 6,200 sales associates and staff are guided by a spirit of integrity in all aspects of the real estate process.
To learn more please visit www.howardhanna.com or www.facebook.com/howardhanna
Media contacts:
Elizabeth Grepp, 216-447-4477 x115, elizabethgrepp@howardhanna.com
Deborah Donahue, 412-967-9000 x328, ddonahue@howardhanna.com