New Manager for Howard Hanna Toledo/Maumee Office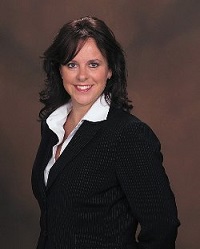 Cleveland, OH (September 6th, 2016) – It is with pleasure that Howard Hanna Real Estate Services announces the new manager of its Toledo office, Dawn Rose-Sohnly. Since January 2015, Howard Hanna has had a presence in Lucas County, where its market share has been continually increasing.
In July, the company moved to a new office with 4,500 square feet and space for more than 50 agents. Rose-Sohnly is excited to lead this office and offer exclusive Howard Hanna programs such as the 100% Money Back Guarantee, First Time Home Buyers program, and Apartment Dwellers Trade-In program, which have all been very popular in the Toledo/Maumee area.
"As a long-time resident of the Toledo area, I am honored and grateful for this opportunity to manage the Toledo/Maumee office. We will build a culture where agents are confident, empowered to drive innovation, inspired to succeed every day, and enthusiastic to deliver results to buyers and sellers," said Rose-Sohnly. "I look forward to inspiring, motivating and energizing the Toledo/Maumee office. I know that working together, we can accomplish great things in this office!"
For 23 years, Rose-Sohnly has been working in the real estate. She's a second generation real estate broker with expertise in Toledo and the surrounding areas. She's a member of the Toledo Board of Realtors, Toledo Regional Association of Realtors, National Association of Realtors and Ohio Association of Realtors. In her spare time, she works with various non-profits, including the Diabetes Youth Service, Kidney Foundation of Northwest Ohio, and Feed My Starving Children.
Kristine Burdick, Executive Vice President and General Manager, Ohio Region, is happy to have Rose-Sohnly in this new role. "We are pleased to have Dawn join our management team as she will be a great leader as we continue to build and expand in the Toledo/Maumee marketplace," she said.
As the third largest real estate company nationally and an industry leader, Howard Hanna takes its commitment to Lucas County seriously. Over the prior year, home listings are up 33%, homes sold are up over 90%, and agent count is up nearly 30%. We look forward to continuing to serve Toledo and the neighboring areas and are confident that with strong leadership we will continue our growth in 2016 and beyond.
Howard Hanna Real Estate Services is the 3rd largest real estate company in America, the #1 privately owned broker in the nation, and the largest home seller in Pennsylvania, Ohio, and New York. The family-owned and operated real estate company specializes in residential and commercial brokerage service, mortgages, closing and title insurance, land development, appraisal services, insurance services, corporate relocation and property management. With 270 offices across PA, OH, NY, VA, MI, WV, NC and MD, our more than 9,000 sales associates and staff are guided by a spirit of integrity in all aspects of the real estate process.
Media contact:
Elizabeth Grepp, 216-643-9796, elizabethgrepp@howardhanna.com