New Manager for Howard Hanna Wadsworth Office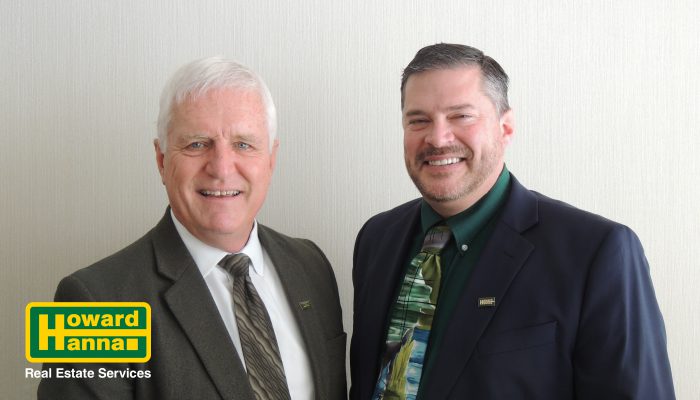 Cleveland, Ohio (February 9th, 2018) – Howard Hanna Real Estate Services is pleased to announce that Jeffrey W. Nickles will be the new manager for the Wadsworth office. He joins the South Region of Howard Hanna, which consists of 13 offices and 650 agents. In the Wadsworth office, he'll be leading a team of 40 professional agents, helping to ensure Howard Hanna's place as top choice in the region.
Nickles is a Cleveland State University graduate who began his real estate career in 2003. As a successful agent, he was one of the top producers in Howard Hanna's Parma Heights and Brunswick offices. Most recently, he has managed the company's award-winning Elyria office.
"I am honored to be named the next manager of the Wadsworth office. I was attracted to this particular position because of the office cohesiveness, their community involvement, and it looked like a fun group," said Nickles. "I feel like I am the perfect fit for this office because of my positive attitude, team building skills, 15 years of real estate experience, and empathy."
"We are pleased to have Jeff managing the very successful Wadsworth office. His dedication to our industry along with his expansive real estate experience will allow for continued growth in the markets served by our Wadsworth office," said Kristine Burdick, Howard Hanna Midwest President.
"We are so happy to have Jeff joining our South Region as the manager of our Wadsworth Office," said Vice President and South Regional Manager Dennis Drennan. "Wadsworth has consistently been a top office in Howard Hanna earnings, top in Chow Chow funds raised for children's free healthcare and Coats for Kids. Jeff brings 15 years of experience, and his enthusiasm for this challenge will help us continue to grow our market share in Medina County."
Under the leadership of managers such as Nickles, the office is poised for continued success in 2018 and beyond. For all of your real estate needs, please contact Jeff Nickles at (330) 335-2560 or JeffreyNickles@HowardHanna.com.
Howard Hanna Real Estate Services has been helping people feel at home since 1957, when the real estate company was founded by Howard and Anne Hanna in Pittsburgh, Pennsylvania. Through both organic growth and mergers/acquisitions, the family-owned and operated company is the 3rd largest real estate company in the United States with 259 offices throughout Virginia, North Carolina, Pennsylvania, Ohio, New York, Michigan, West Virginia, and Maryland.  The full-service company provides residential and commercial brokerage, mortgage, insurance, closing and escrow, appraisal, relocation, and property management services.
To learn more please visit www.howardhanna.com or www.facebook.com/howardhanna
Media contacts:
Elizabeth Grepp, 216-447-4477 x115, elizabethgrepp@howardhanna.com
Debbie Donahue, 412-784-3816, ddonahue@howardhanna.com