New Manager Joins Howard Hanna Cleveland Heights Office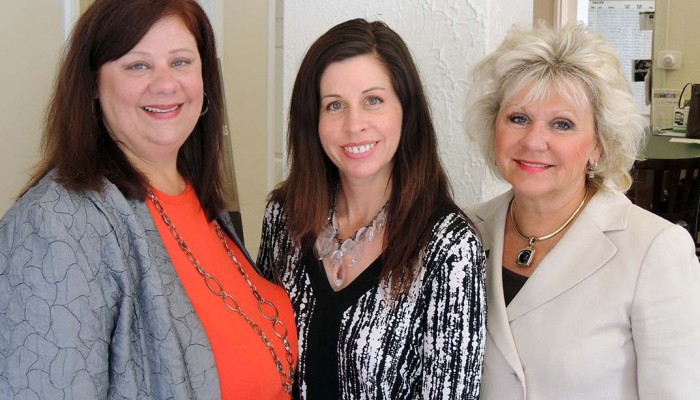 Cleveland, OH (July 8th, 2016) – Earlier this week, Howard Hanna Real Estate Services announced the addition of Gwen Bradley to the East Regional Management team as leader of the Cleveland Heights office. Led by Leah Gibbons, this region of the company is made up of 10 offices and managers with over 475 sales associates.
Kristine Burdick, Executive Vice President and General Manager of Howard Hanna Ohio, is excited about Bradley making the East Regional Management team even stronger. "We are pleased to announce and welcome Gwen to our management team," said Burdick. "Her real estate knowledge and professionalism are key and well respected as we continue to grow our presence and market share in the Cleveland Heights area and surrounding markets."
Bradley has resided in the East Side of Cleveland for over thirty years, and she will bring this community expertise to her new role as manager. Since 2006, she has been selling real estate in the Cleveland area and during that time, she has been recognized for her work with many awards. Among them are the Howard Hanna Above & Beyond award, the Mega Million Dollar Producer award, and the Amazing Sales Growth award.
"As a long-time resident of the Heights, I look forward to managing the Cleveland Heights Office. This is such a thrilling time for the city of Cleveland, and the Cleveland Heights Office offers top-notch agents and services for the East Side," said Bradley. "Howard Hanna is an exciting company to work for that offers specialized products and services to buyers and sellers, making our company stand out in the market place."
According to REAL Trends Magazine, Howard Hanna ranks as the 4th largest real estate broker nationally. The combined 2015 performance of the Howard Hanna companies in 2015 resulted in closed sales of over $12 billion and 66,714 transaction sides.
In 2015, the company's East Region, which includes the Cleveland Heights office, had closed residential sales volume of $1.45 billion in 2015 and listing volume of $1.24 billion. Under the leadership of managers such as Bradley, the region is expected to keep its place as top choice for those looking to buy or sell a home through 2016 and beyond.
Howard Hanna Real Estate Services is the top real estate company in Pennsylvania and Ohio, and ranks nationally as one of the four largest real estate companies. The family-owned and operated real estate company specializes in residential and commercial brokerage service, mortgages, closing and title insurance, land development, appraisal services, insurance services, corporate relocation and property management. With 205 offices across PA, OH, VA, MI, NY, WV, NC and MD our more than 7,000 sales associates and staff are guided by a spirit of integrity in all aspects of the real estate process.
To learn more please visit www.howardhanna.com or www.facebook.com/howardhanna
Media contact:
Elizabeth Grepp, 216-447-4477 x115, elizabethgrepp@howardhanna.com