New Manager Named for Howard Hanna Irondequoit Office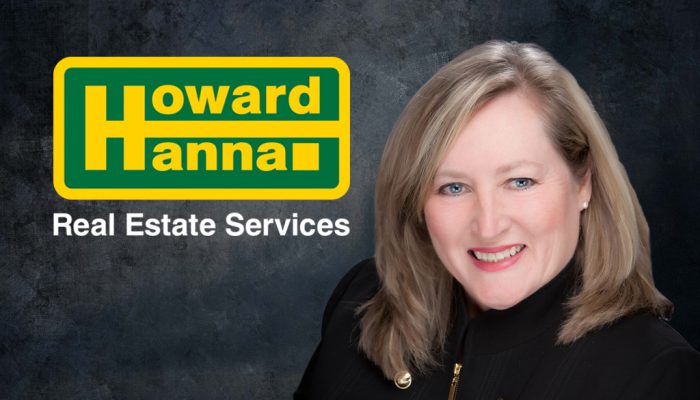 Rochester, New York (February 5th, 2018) – Howard Hanna Real Estate Services has announced that Catherine Bianchi has been named as the new manager for the Irondequoit Office.
For over 20 years, Bianchi, her husband, and their children have called Irondequoit home. The market knowledge that she has gained as a longtime resident has served her well in her 22-year real estate career. Among her goals for the office are to increase market share and to ensure its place as the top real estate choice in the area.
"I love Irondequoit, and I am thrilled to be managing the Howard Hanna office here. I have been a member of the office for years; I love the people and community that is Irondequoit," said Bianchi.
"Cathy brings many years of real estate experience with her to this new role. She has made a commitment to grow the office by using that experience as well as focusing on the agents and their business development," said John Majchrzak, Vice President and Rochester East Regional Manager. "She has a positive attitude, fresh ideas, and community expertise. All of this will help her expand market share for the office."
Bianchi has been honored with many awards recognizing her real estate accomplishments. Among them are GRAR Sales Master Gold, Top 30 Sales Associates at Nothnagle, and National Sales Excellence in both 2015 and 2016.
Bianchi can be reached at the Irondequoit Office by calling 585-266-5560 or emailing CathyBianchi@HowardHanna.com.
Howard Hanna Real Estate Services is the 3rd largest real estate company in America, the #1 privately owned broker in the nation, and the largest home seller in Pennsylvania, Ohio, and New York. The family-owned and operated real estate company specializes in residential and commercial brokerage service, mortgages, closing and title insurance, land development, appraisal services, insurance services, corporate relocation and property management. With 259 offices across NY, PA, OH, VA, MI, WV, NC and MD, our more than 9,000 sales associates and staff are guided by a spirit of integrity in all aspects of the real estate process.
To learn more please visit www.howardhanna.com or www.facebook.com/howardhanna
Media contacts:
Elizabeth Grepp, 216-447-4477 x115, elizabethgrepp@howardhanna.com
Debbie Donahue, 412-784-3816, ddonahue@howardhanna.com