New Vice President and Regional Manager for Howard Hanna Western Rochester Region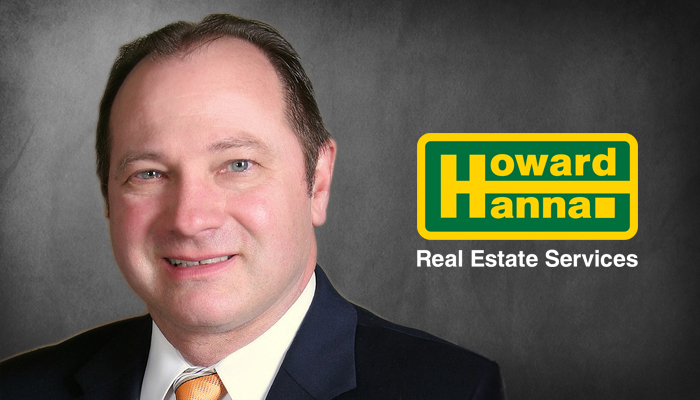 Rochester, New York (August 25, 2017) – Howard Hanna is excited to welcome John Majchrzak as the new Vice President and Regional Manager for Western Rochester. In this new role, he will be overseeing 11 offices and over 400 agents.
Before obtaining his real estate license in 2002, Majchrzak was Manager of Global Fleet and Travel Services for Bausch and Lomb. During his first year as a real estate agent, he was recognized as "Rookie of the Year." His performance as a high producer earned him recognition as one of the company's top 30 sales associates.
In 2011, Majchrzak was promoted to Manager of the Chili-Ogden location and made the tagline "Come on let's grow" a focus in his office. He will bring over 15 years of real estate and management experience to his new role as Regional Manager and Vice President of Western Rochester.
"I'm excited to step into my new job and share best practices within the region to grow and develop this high-performance management team," said Majchrzak. "We'll focus on recruiting, retention, and attracting new talent. With the tools and training that Howard Hanna provides, these growth goals will be easy to attain. I'm looking forward to taking my years of experience and applying them to this new role!"
Howard Hanna's New York state President, Armand D'Alfonso, is thrilled to have Majchrzak in this new position. "John's decades of real estate and management experience will help him in leading the Western Rochester region," he said. "His strong agent relationships will help new and seasoned agents to perform at the highest level."
Howard Hanna has more than 101 offices with 3,000 agents and employees throughout the state of New York. The company enjoys a 32% market share of homes sold in the state and last year recorded 95,152 company-wide closed transactions. Under the leadership of managers such as Majchrzak, Howard Hanna is on track to assist buyers and sellers in over 100,000 transactions before the end of 2017.
Howard Hanna Real Estate Services is the 3rd largest real estate company in America, the #1 privately owned broker in the nation, and the largest home seller in New York, Pennsylvania, and Ohio. The family-owned and operated real estate company specializes in residential and commercial brokerage service, mortgages, closing and title insurance, land development, appraisal services, insurance services, corporate relocation and property management. With 259 offices across NY, PA, OH, VA, MI, WV, NC and MD, our more than 9,000 sales associates and staff are guided by a spirit of integrity in all aspects of the real estate process.
To learn more please visit www.howardhanna.com or www.facebook.com/howardhanna
Media contact:
Elizabeth Grepp, 216-447-4477 x115, elizabethgrepp@howardhanna.com