Nothnagle Realtors Announces Strategic Trulia, Zillow and Realtor.com Partnership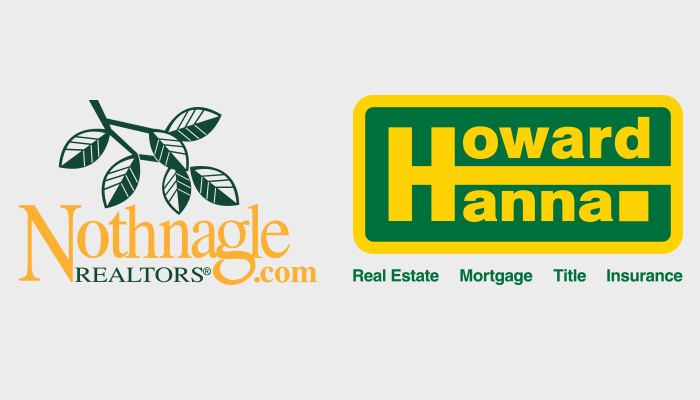 Rochester, New York (September 26, 2016) – Nothnagle Realtors, a Howard Hanna company, is excited to announce its new partnership with Trulia, Zillow and Realtor.com, offering the most powerful web presence to those seeking to buy or sell a home in the area.
Beginning this week, all of Nothnagle's listings will be enhanced through this partnership, improving the real estate search experience for buyers and sellers in New York. Nothnagle home listings will appear as featured listings on all three websites, which helps to both protect and strengthen the power of the brand by ensuring that agents can answer leads on their own listings. Sales associates will also have strong brand recognition for their listings with agent contact information, photo, and a link to the property on the Nothnagle website.
Howard W. "Hoby" Hanna, IV, President of Real Estate Brokerage, believes in the value of this partnership and looks forward to seeing how it benefits the New York consumer. "Our ultimate goal is to work with a customer-centric vision and let that guide our way of business. In this case, that means showcasing listings across the website and mobile platform with the most views."
Appearing on these three additional websites means that Nothnagle listings will now be included in some of the top real estate site searches. Both buyers and sellers will benefit from accurate listing information, high quality photos, and maximum online exposure. Buyers will more easily be able to determine the listing agent for a home, as other companies will not appear with Nothnagle listings. Sellers will receive free marketing exposure for their listings on some of the most-visited real estate sites nationally in addition to the already highly trafficked Nothnagle.com.
Partnering with Trulia, Zillow and Realtor.com is the next step in the successful integration of Howard Hanna and Nothnagle, and comes on the heels of the launch of Howard Hanna's 100% Money Back Guarantee. Hoby Hanna looks forward to continued expansion and bringing exclusive Hanna programs into this market.
"Affiliations like these will give us the chance to continue growing and expanding our market share while offering the best to our customers," he said. "As the third largest real estate company nationally, we help to drive the future of real estate by focusing on technology, and working with Trulia, Zillow and Realtor.com combined with the number of visitors that come to Nothnagle.com offers exposure to the widest audience possible."
Howard Hanna Real Estate Services is the 3rd largest real estate company in America, the #1 privately owned broker in the nation, and the largest home seller in Pennsylvania, Ohio, and New York. The family-owned and operated real estate company specializes in residential and commercial brokerage service, mortgages, closing and title insurance, land development, appraisal services, insurance services, corporate relocation and property management. With 270 offices across PA, OH, NY, VA, MI, WV, NC and MD, our more than 9,000 sales associates and staff are guided by a spirit of integrity in all aspects of the real estate process.
Media contact:
Elizabeth Grepp, 216-643-9796, elizabethgrepp@howardhanna.com