Ohio Association of Realtors Names Tiffany Meyer as President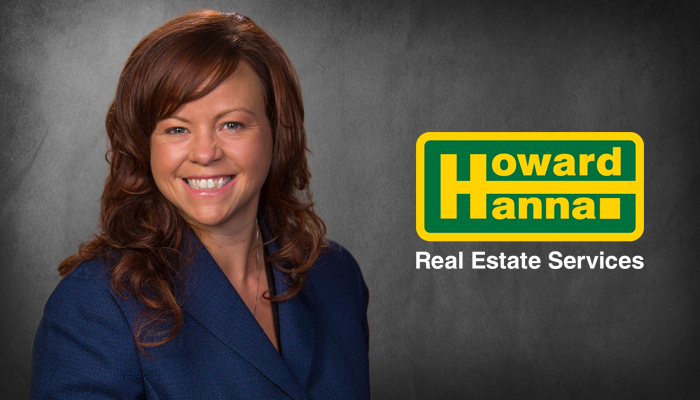 Cleveland, Ohio (October 12, 2017) – Last month at the Ohio Association of Realtors (OAR) Annual Convention, award-winning Howard Hanna Sales Associate Tiffany Meyer was installed as President. She will be representing the largest professional trade organization in the state of Ohio with more than 30,000 members.
Meyer became a licensed Realtor in 1995 after graduating with a bachelor's degree in real estate, urban analysis and marketing from The Ohio State University. Locally, she was President of the Ashland Board of Realtors in 2005 and 2014. She serves on many board committees, including Broker, Grievance, Public Relations, RPAC, Website, MLS, Nominating, Professional Standards and Legislative. Meyer has also been District Vice President for OAR and served on numerous committees. In 2015, she was honored as OAR Realtor of the Year.
Meyer's involvement has also extended to the National Association of Realtors, where she has served on various committees. She has been an industry liaison with Congressman Bob Gibbs since 2011 and was instrumental in working with him to introduce the Waters of the U.S. legislation into Congress.
"I truly believe to be an effective professional, you have to give back to your profession," said Meyer. "To know that I'm growing the Howard Hanna brand through advocacy and education is personally very rewarding."
"Tiffany is professional, dynamic and successful," said Howard Hanna Midwest President Kristine Burdick. "I've known her for a very long time, and she's a respected industry leader. I have the utmost faith that she'll be an excellent OAR President."
Outside of real estate, Meyer is committed to her community and serves as a member of the Legislative Committee for the Ashland Area Chamber of Commerce. She has also been involved with the Ashland County Humane Society, Future Farmers of America, and the Ashland County Republican Party, is a Leadership Ashland Graduate, and offers life skill training on home ownership at local high schools.
Meyer is thrilled exemplify Howard Hanna values in her new role with OAR. Please join us in congratulating Tiffany Meyer as she continues to be an industry leader and a community representative.
Howard Hanna Real Estate Services is the 3rd largest real estate company in America, the #1 privately owned broker in the nation, and the largest home seller in Pennsylvania, Ohio, and New York. The family-owned and operated real estate company specializes in residential and commercial brokerage service, mortgages, closing and title insurance, land development, appraisal services, insurance services, corporate relocation and property management. With 259 offices across OH, PA, NY, VA, MI, WV, NC and MD, our more than 9,000 sales associates and staff are guided by a spirit of integrity in all aspects of the real estate process.
To learn more please visit www.howardhanna.com or www.facebook.com/howardhanna
Media contacts:
Elizabeth Grepp, 216-447-4477 x115, elizabethgrepp@howardhanna.com
Debbie Donahue, 412-784-3816, ddonahue@howardhanna.com