Pittsburgh Tech Startup Mighty Partnering With Howard Hanna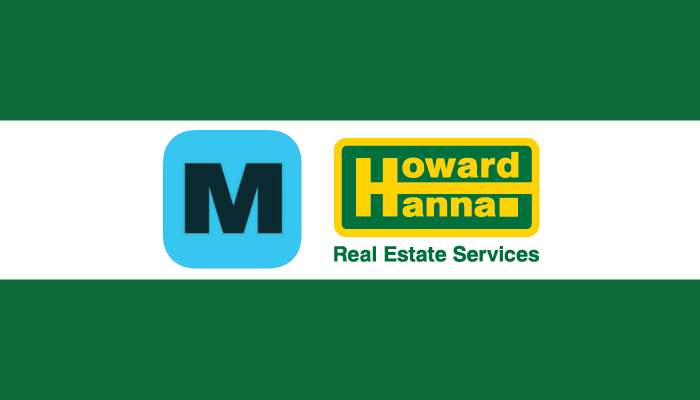 Pittsburgh, PA (December 6, 2019) — For real estate agents, when it's time for the home inspection—that's when it gets real. There are so many moving parts, so many places where it can go wrong. It can also take days to weeks.
Pittsburgh-based startup Mighty makes this part mighty easy.
"At Mighty, we incorporate powerful data and analytics to solve a big pain point for every realtor, buyer and seller," says Mighty CEO and Co-Founder Jen Yosef. "Through our platform, realtors upload an inspection report, and in 24 hours get a customized estimate for all the repairs needed."
"AI and machine learning integrated with our experienced team make us the home repair pricing experts for every real estate transaction. For each project we do for our clients, a Mighty specialist is always involved."
Now, Mighty is partnering with Howard Hanna, the third-largest real estate company in America.
"We're very excited to partner with Howard Hanna, a forward-thinking company that understands the importance of providing their agents with advanced technology tools and resources to help them accelerate their business," says Yosef. "We look forward to collaborating with them to deliver a best-in-class experience to their clients across the country."
"Our automation and use of AI for the home inspection estimate process is transformational and makes agents' lives easier. And at the end of the day, our technology is providing the consumers with the transparency that they need to help with their home negotiation and repairs," adds Yosef.
About Mighty: Using AI, Mighty is the home repair pricing expert for every real estate transaction that turns any inspection report into an estimated pricing solution within 24 hours. Partnering up with vetted contractors gives us the ability to source any home repairs prior to listing or before closing on a home.
About Howard Hanna:  Howard Hanna Real Estate Services is the 3rd largest real estate company in the United States, the #1 privately owned broker in the nation, and the largest home seller in Pennsylvania, Ohio, New York, and the Carolinas. The family-owned and -operated real estate company specializes in residential and commercial brokerage service, mortgage, closing and title insurance, land development, appraisal, property and casualty insurance, corporate relocation, and property management. In early 2019, Howard Hanna completed a partnership with the Allen Tate Companies, the 14th largest real estate company in the nation.  The combined company has more than 300 offices across PA, OH, NY, VA, MI, WV, MD, NC, SC and IN, with more than 11,000 sales associates and staff who are guided by a spirit of integrity in all aspects of the real estate process. For more information, visit www.howardhanna.com or www.facebook.com/howardhanna.
Media Contact: Saul Markowitz (cell) 412 977-8517 saul@markowitzcommunications.com