RealtyUSA Announces Exclusive 100% Money Back Guarantee*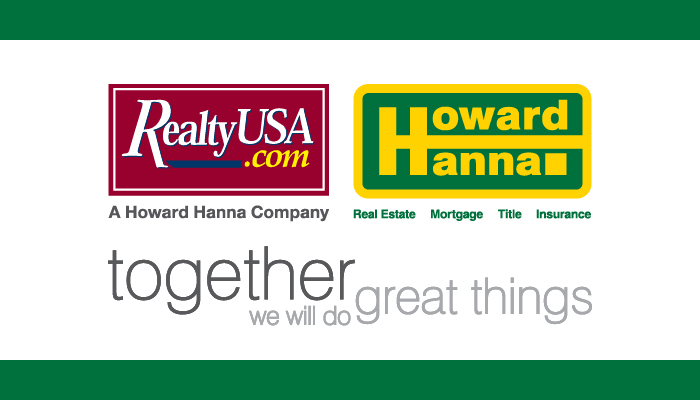 Albany, New York (September 23rd, 2016) – Since merging in July, RealtyUSA and Howard Hanna Real Estate Services are one team, moving in one direction.  Because of this, RealtyUSA has expanded its range of services for consumers and now offers one of the best Howard Hanna programs, the 100% Money Back Guarantee.  This exclusive program gives home buyers added confidence to buy while also giving sellers a distinct marketing advantage, making their home stand out from others on the market.
Unlike any other local real estate company, RealtyUSA now stands behind the value of each property sold. If the buyer of a guaranteed home listed by RealtyUSA is not satisfied, the company will buy back the home for 100% of its purchase price.
Merle Whitehead, President and CEO of RealtyUSA and Chairman of Howard Hanna New York, is looking forward to how this service will help their clients throughout the region. "In this age of consumerism, everyone is trying to reduce risk in business transactions. Having a 100% Money Back Guarantee will be a real market differentiator, giving RealtyUSA and its customers a distinct advantage."
Home buyers who participate in this program are assured of the value of the home that they are purchasing. Out-of-state buyers who may be unfamiliar with the neighborhood are reassured of the quality of the New York market. Home sellers can rely on the promise that the company stands 100% behind the value of the homes that are listed. Through the program, homes sell faster and at a higher price.
"We believe that being a real estate leader means creating customer-centric programs that benefit both buyers and sellers. We're excited to bring to market one of our most popular programs, the 100% Money Back Guarantee," said Howard W. "Hoby" Hanna, IV, President, Real Estate Brokerage. "We are pleased to be able to provide this program to the New York market served by RealtyUSA, a Howard Hanna Company. We are confident that buyers, sellers and real estate agents will choose to work with RealtyUSA because of this unique and exclusive marketing tool."
As a part of the third largest real estate company in the nation, RealtyUSA is committed to creating a seamless, worry-free experience for both home sellers and buyers. Customers can enjoy the convenience of mortgage and insurance services from the same provider and with the quality expected from the New York real estate leader, RealtyUSA.
*certain conditions apply
Howard Hanna Real Estate Services is the 3rd largest real estate company in America, the #1 privately-owned broker in the nation, and the largest home seller in Pennsylvania, Ohio, and New York. The family-owned and operated real estate company specializes in residential and commercial brokerage service, mortgages, closing and title insurance, land development, appraisal services, insurance services, corporate relocation and property management. With 270 offices across PA, OH, NY, VA, MI, WV, NC and MD, our more than 9,000 sales associates and staff are guided by a spirit of integrity in all aspects of the real estate process.
Media contact:
Elizabeth Grepp, 216-643-9796, elizabethgrepp@howardhanna.com