Sara L. Calo becomes President of Ohio Association of Realtors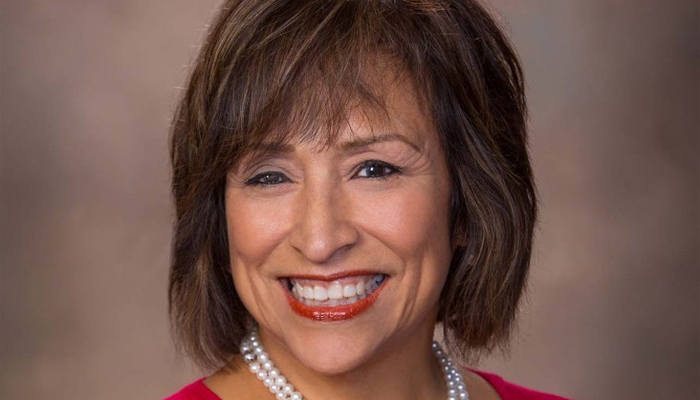 Cleveland, OH (January 18th, 2016) – Award-winning Realtor with Howard Hanna Real Estate Services, Sara L. Calo has been elected President of the Ohio Association of Realtors (OAR) for 2016.
Calo has been a licensed Realtor since 1998 and has been active in OAR for over a decade. She is active nationally on the Global Business & Alliances Committee, RPAC Participation Council, and in 2016 will serve as the state representative of the RPAC Major Investor Council.
Statewide, she served as OAR President-elect in 2015, Treasurer in 2014, District Vice President, and as a Director since 2005. She has also been recognized with the OAR President's Sales Club Award of Distinction for several years.
Locally, she has served as President of the Lake Geauga Area Association of Realtors and on various committees. Among the awards she has received are the LGAAR Realtor of the Year, CABOR Professional of the Year, and WCR Business Person of the Year.
"Representing the 29,000 REALTOR members in Ohio is quite an honor. It's truly a privilege to be involved in the business side of our real estate business," said Calo. "Because I list, sell and negotiate on a daily basis, I get a keen insight into industry issues that impact us. Having a voice that can allow for the betterment of our industry is a win for all."
Howard W. "Hoby" Hanna, IV, President of Howard Hanna Great Lakes Region, is proud of Calo for her accomplishments. "Sara has always been a great leader both company and industry-wise. She's been recognized as a listing leader 25 times, and because of her dedication has won many Howard Hanna awards. I'm delighted that in addition to running her very successful real estate business that she'll be leading OAR with the values and professionalism she's known for at Howard Hanna."
Becoming President of the Ohio Association of Realtors is the next exciting step for Calo, and she is thrilled to be exemplifying the Howard Hanna vision points and values. Please join us in congratulating Sara Calo as she continues to be an industry leader and community representative.
Howard Hanna Real Estate Services is the top real estate company in Pennsylvania and Ohio, and ranks nationally as one of the four largest real estate companies. The family-owned and operated real estate company specializes in residential and commercial brokerage service, mortgages, closing and title insurance, land development, appraisal services, insurance services, corporate relocation and property management. With 205 offices across PA, OH, VA, MI, NY, WV, NC and MD our more than 7,000 sales associates and staff are guided by a spirit of integrity in all aspects of the real estate process.
To learn more please visit www.howardhanna.com or www.facebook.com/howardhanna
Media contacts:
Elizabeth Grepp, 216-447-4477 x115, elizabethgrepp@howardhanna.com