Strongsville Office Welcomes Tina Grant as Manager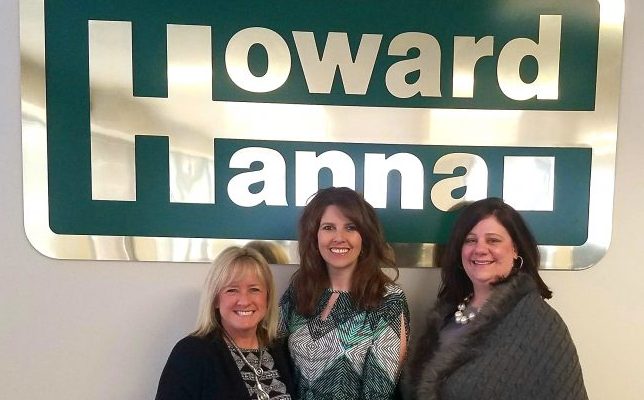 Cleveland, OH (April 7th, 2017) – The Howard Hanna Strongsville office is excited to have Tina Grant as its new manager. Previously, she managed the Brunswick office, doubling the number of agents to nearly 50 during her time there. She has also managed two other offices before joining the Brunswick office.
Shortly after graduating college with a degree in business administration, Grant began working in real estate. For the past 19 years, she has been a manager and has been honored by Howard Hanna for her leadership with the company's "One Team, One Dream," "Most Improved Office," and "Core Services" awards. Grant is a board member for the Medina County Board of Realtors and earned the Community Service award from them in 2015.
In her spare time, Grant enjoys volunteering, teaching religion classes at her church as well as participating in fundraisers for Autism Speaks and the Lupus Foundation. She is also an active member of the Optimists Club of Brunswick.
"I am honored to have been chosen to manage the successful Strongsville office, which has been a predominant part of that community for 30+ years. This powerhouse office serves Strongsville and the surrounding northeast Ohio communities' housing needs with professionalism, hard work and teamwork," said Grant. "I am excited to be part of this amazing team. I look forward to assisting the agents with continuing their accelerated growth and heading to even newer heights by teaming up with them to serve our communities. I plan to do this while training and coaching each agent to achieve their best potential and to continue their reputation for top quality customer service and results. We are always looking for new talent. If you live in the area and have considered a career in real estate, please give me a call today!"
"We are pleased to have Tina Grant take over the leadership of our great Strongsville office," said Kristine Burdick, President, Howard Hanna Midwest. "Tina's commitment to success and growth will allow us to continue to be a market leader and the consumer's first choice when it comes to any real estate needs."
As a market leader in the Howard Hanna Ohio South Region, the Strongsville office was given the "Quantum Leap Award" for its success in 2016. Additionally, the region was recognized as the top fundraiser for the company's Children's Free Care Fund for the second year in a row, with an 11% increase over the prior year. Under Grant's leadership, the company is confident that the Strongsville office will continue to be the dominant player in local real estate.
Tina Grant can be reached at the Strongsville office at 330-741-0112 or via email at TinaGrant@HowardHanna.com.
Howard Hanna Real Estate Services is the 3rd largest real estate company in America, the #1 privately owned broker in the nation, and the largest home seller in Pennsylvania, Ohio, and New York. The family-owned and operated real estate company specializes in residential and commercial brokerage service, mortgages, closing and title insurance, land development, appraisal services, insurance services, corporate relocation and property management. With 270 offices across PA, OH, NY, VA, MI, WV, NC and MD, our more than 9,000 sales associates and staff are guided by a spirit of integrity in all aspects of the real estate process.
To learn more please visit www.howardhanna.com or www.facebook.com/howardhanna
Media contact:
Elizabeth Grepp, 216-447-4477 x115, elizabethgrepp@howardhanna.com