Tina Visconte Named Manager of the Howard Hanna Penfield Office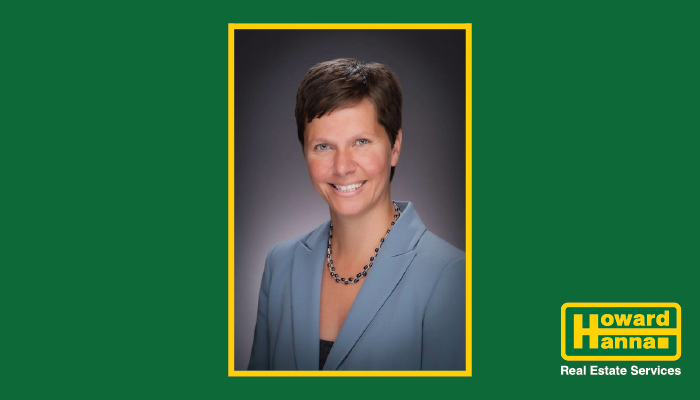 Rochester, NY (July 15, 2019) – Karen Leonardi, Howard Hanna Real Estate Services Senior Vice President of Western New York and John Majchrzak, Vice President/Regional Manager have announced that Tina Visconte has accepted the position of manager of the Penfield office.
"Tina brings a great combination of experience and demonstrated skill in the real estate business to position.  We look forward to her leading the Penfield office to further professional achievement," said Majchrzak.  With the company since 2012, Visconte was recognized with the "Rookie of the Year" Award during her first year in the real estate business. After continued success in real estate sales, she was named to the Howard Hanna management team as manager of the Chili-Ogden office in 2017.
"I'm so lucky to have had the privilege of managing our Chili-Ogden team," said Visconte.  "We had a tremendously successful 2018 by focusing on and reaching our goals.  I am very excited to join our Penfield office that has so many talented and experienced agents.  I am looking forward to the growth I know we can achieve together."
"Tina's leadership experience along with her business development skills will allow for continued growth and exceptional performance from our Penfield team in 2019 and beyond," said Leonardi. "Together they will do great things."
Tina Visconte can be reached at 585-381-0502 or emailed at TinaVisconte@howardhanna.com.
The Howard Hanna Penfield office is located at 1797 Penfield Road, Penfield, NY 14526.
About Howard Hanna:  Howard Hanna Real Estate Services is the 3rd largest real estate company in the United States, the #1 privately owned broker in the nation, and the largest home seller in Pennsylvania, Ohio, New York, and the Carolinas. The family-owned and -operated real estate company specializes in residential and commercial brokerage service, mortgage, closing and title insurance, land development, appraisal, property and casualty insurance, corporate relocation, and property management. In early 2019, Howard Hanna completed a partnership with the Allen Tate Companies, the 14th largest real estate company in the nation.  The combined company has 312 offices across PA, OH, NY, VA, MI, WV, MD, NC, and SC, with more than 11,000 sales associates and staff who are guided by a spirit of integrity in all aspects of the real estate process. For more information, visit www.howardhanna.com or www.facebook.com/howardhanna.
Contact: Deborah Donahue, 412-784-3816, ddonahue@howardhanna.com