Tom Ceponis Named President of Howard Hanna Pennsylvania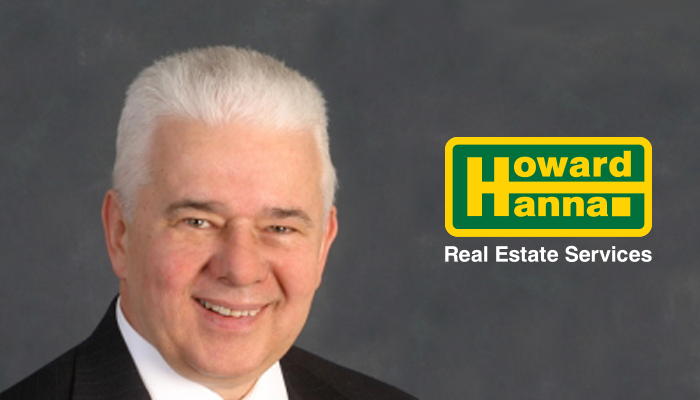 Pittsburgh, PA (January 17, 2018) – With over 40 years of experience, Tom Ceponis  is a licensed real estate broker and instructor with an extensive background in sales management, marketing, training, new home sales, and land development. He has been a part of the Senior Leadership Team at Howard Hanna for the past 30 years. Effective January 1, 2018, he was named President of the Pennsylvania Region and is responsible for the operation, profitability, and growth of Howard Hanna offices across the state.   Previously, Ceponis was Sr. Vice President and Regional Manager of the northern metropolitan Pittsburgh offices.
"Howard Hanna Real Estate Services has a long history of being the #1 real estate company in Pennsylvania and in the Pittsburgh region," said CEO Helen Hanna Casey. "We look forward to Tom working with third generation Howard W. "Hoby" Hanna, IV, to take our Pennsylvania offices to the next level in 2018 and beyond."
"Tom Ceponis has seen the company grow first-hand and he's been a big part of it.  With his vast real estate experience, I look forward to all that Tom will accomplish in his new position," said Hanna, IV, President of Real Estate Brokerage.
Howard Hanna Real Estate Services has 75 offices and more than 1,900 agents in Pennsylvania.
Ceponis' commitment to the real estate industry is demonstrated by his service to these organizations:
Past President of the Realtors Association of Metropolitan Pittsburgh (RAMP)
Current member of the RAMP Standards and Operations Committee
Served on the board of the Pennsylvania Association of Realtors (PAR)
Served on the board of the National Association of Realtors (NAR)
Past Chairman of the NAR Business Issues Committee
He has been recognized as the "Outstanding Business Person" by Greater North Hills magazine and is active in the community, serving as Vice Chairman of the Indiana Township Planning Commission, and supports the annual Howard Hanna Children's Free Care Fund campaign.
Tom and his wife Sam have two children and two grandchildren.  They reside in the North suburbs of Pittsburgh.  He can be reached at 412-836-9001 or thomasceponis@howardhanna.com.
Howard Hanna Real Estate Services is the 3rd largest real estate company in the United States, the #1 privately owned broker in the nation, and the largest home seller in Pennsylvania, Ohio, and New York. The family-owned and operated real estate company specializes in residential and commercial brokerage service, mortgages, closing and title insurance, land development, appraisal services, insurance services, corporate relocation, and property management. With 259 offices across PA, OH, NY, VA, MI, WV, NC, and MD, more than 9,000 sales associates and staff are guided by a spirit of integrity in all aspects of the real estate process. For more information, visit www.howardhanna.com, or www.facebook.com/howardhanna
Media contact:
Deborah Donahue, 412-784-3816, ddonahue@howardhanna.com