Trisha Fronczak Named Manager of the Howard Hanna North Hills Office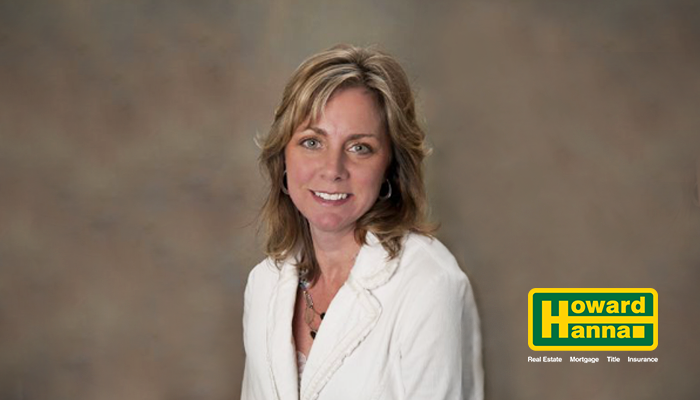 On February 26, 2017, Howard Hanna Real Estate Services President of Pennsylvania Greg Hammill accompanied by Sr. Vice President Tom Ceponis and CEO Helen Hanna Casey, announced Trisha Fronczak as the new manager of the North Hills office, located at 8413 Perry Highway.
Fronczak began her real estate career at the Howard Hanna North Hills office as a sales assistant in 2006.  After receiving her real estate license, she moved to the company's Cranberry office and sold real estate there for 10 years where she continually earned the National Sales Excellence, and Quality Service Awards.
Involvement in her school district, community and church has given her life-long relationships.  "I have worked hard toward a management position for several years.  It is extremely exciting to be back in the office where I began my real estate career with Howard Hanna," said Fronczak.  "I'm ready to work together with the great sales team at the North Hills office to achieve even greater successes together.  There are no limits to what we can do as a TEAM!"
A Buffalo, NY native, Fronczak has resided in Pittsburgh with husband Paul and two children, Katherine age 17, and Elizabeth age 14, since 1993 and resides in Cranberry.
She holds a bachelor's degree from Buffalo State College with a degree in Elementary Education and a minor in Early Childhood and has earned the Realtor designations of CNE, RRS, and is a Homes of Distinction specialist.
Trisha Fronczak can be reached at the Howard Hanna North Hills office (412)366-3100 or via email at trishafronczak@howardhanna.com
Howard Hanna Real Estate Services is the 3rd largest real estate company in the United States. This family-owned and operated real estate company specializes in residential and commercial brokerage service, mortgages, closing and title insurance, land development, appraisal services, insurance services, corporate relocation and property management. With 270 offices across PA, OH, NY, VA, MI, WV, NC & MD, Howard Hanna's more than 9,000 sales associates and employees are guided by a spirit of integrity in all aspects of the real estate process.   For more information, visit www.howardhanna.com, www.facebook.com/howardhanna
Media contact:  Deborah Donahue, 412-967-9000 x 1328, ddonahue@howardhanna.com