Vice President & Regional Manager Mark Re to Receive Crystal Ball Award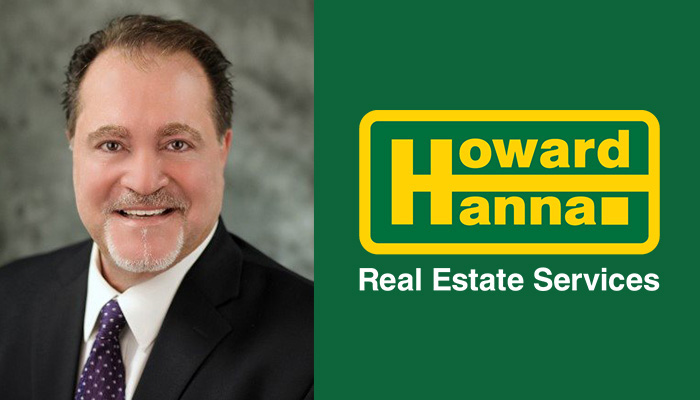 Syracuse, New York (December 19, 2018) – Each year, the Central New York Sales & Marketing Executives (CNYSME) recognizes an individual who has had a visible impact on the progress and prosperity of Central New York. Mark Re, who leads the Central New York Region of Howard Hanna Real Estate Services, has been recognized with the 2018 Crystal Ball Award for his ongoing commitment to professionalism and superior quality.
When Re was informed that he was the 43rd recipient of the award, he was thrilled. "I was heartened, and I was humbled. I do choose to lead my life a certain way, and I do a great deal of volunteering and giving back because I feel strongly about it. When Howard Hanna purchased RealtyUSA, Hoddy talked about the company's three core values. I knew that it fit perfectly into the way that I lead my life with my own, personal four core values that focus on education, health, the arts, and also work with the Salvation Army," he said.
CNYSME bestows its prestigious Crystal Ball Award annually on a business person in the Syracuse region who has contributed significantly to community development as well as the sales and marketing profession. In addition to his philanthropic involvement, Re has been President of the Greater Syracuse Association of Realtors (GSAR), President of Central New York Information Services, and honored by GSAR with both its "Good Neighbor Award" and "Realtor of the Year" award.
"In the past, the recipient of the award has been a President or a CEO and I'm neither, so I was very surprised and honored when the board called me to let me know that I had won the Crystal Ball Award," said Re. "I believe that you reap what you sow, and if you put out good, then you'll get good back."
Re will be recognized at the annual sales and excellence awards, which will take place on April 30, 2019 in Downtown Syracuse.
Howard Hanna Real Estate Services is the 3rd largest real estate company in America, the #1 privately owned broker in the nation, and the largest home seller in Ohio, Pennsylvania and New York. The family-owned and operated real estate company specializes in residential and commercial brokerage service, mortgages, closing and title insurance, land development, appraisal services, insurance services, corporate relocation and property management. With 279 offices across NY, PA, OH, VA, MI, WV, NC and MD, our more than 9,200 sales associates and staff are guided by a spirit of integrity in all aspects of the real estate process.
For more information, please visit www.howardhanna.com or www.facebook.com/howardhanna
Media contact:
Elizabeth Grepp, 216-643-9796, elizabethgrepp@howardhanna.com