As spring blossoms around us, it's a time for freshness and preparation. Decluttering your space and taking time to organize your home now can set you up for future success. Organizing your entire home can seem like a daunting ordeal, but there are ways to break it into smaller tasks to ensure it can be accomplished easily and effectively.
One of the first tasks when tackling a home organization project is to write it out. Take time to write down the name of each room in the house and the specific projects in those rooms that need to be accomplished. For example, our readers may want to focus on the kitchen first. As the heart of the home, this space gets a ton of foot traffic, and with that heavy use, comes clutter. When planning your organization strategy, consider these potential projects – the pantry, pot and pan drawer, utensil drawer, spice rack, and the infamous "junk drawer."
Once you have these identified, think about how you can maximize each of the spaces. Do you need baskets, clear totes, or stackable racks to organize the pantry? Do you need to get labels for your items? Would drawer dividers help you keep your clutter contained? Make a shopping list while you are assessing the project and take measurements of the spaces prior to heading to the store to ensure the right purchases on the first try. Being prepared prior to starting the project will make it easier to stick to the task at hand and stay focused on accomplishing your goal.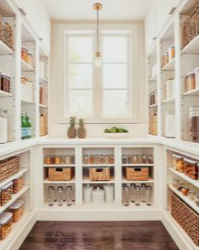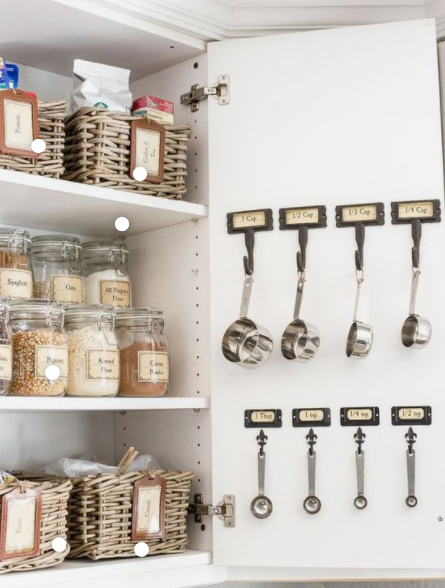 Now that you've assembled your organization items, it's time to tackle the project! Set aside time to focus on one project before moving on to the next. Setting a timer for 30 minutes at a time can help keep you focused on the task and then when the timer goes off, you can take a break before either continuing the project or moving on to the next one. Pro-tip – cleaning to music and organizing to a fun playlist can help make a chore seem more like a party!
If you are interested in getting more tips on spring cleaning and organization, check out our Organizing Systems on our Pinterest page!
(Visited 267 times, 1 visits today)
Tags:
organization
,
springcleaning
Last modified: April 6, 2023