Let's be honest, we know why you really want to go to Vegas… to learn from the greatest leaders in the real estate business, of course! We also know that all work and no play makes Jack a dull boy, so we rounded up the best activities in Las Vegas to enjoy in your free time with your colleagues. Whether you prefer to network by gambling, museum hopping, or getting your adrenaline racing, this list will point you in the right direction to maximize the use of your time in Sin City.

Go-Kart Racing
Do you have a need for speed? You might like to try go-kart racing! Race around a 2,100-foot track and select the car of your choice from your average racing car to luxury cars like Ferraris, Porsches, and more!
Helicopter Tours
If the extensive view from the High Roller doesn't cut it for you, consider taking your trip to new heights! Helicopter tours in Las Vegas offer the best views of The Strip and Red Rock Canyon with a fully customizable experience of limousine rides, food tours, and more!
Zip-Lining
When gambling isn't enough of a thrill for you, try zip-lining 12 stories high, 1,000 feet across, and up to 35 MPH over the iconic Sin City. Exhilarating, electrifying, and thrilling are just a few words that can be used to describe this experience.
Big Apple Coaster
Are you looking for heart-stopping adrenaline? Cruising over 67 MPH, a 180-degree twist, and a 230-foot drop, the Big Apple Coaster attracts over 1.4 million riders per year. Add this thrilling ride to your Vegas bucket list!
---
Emerald Cave Kayak Tours
This half-day excursion takes you along the Colorado River, hiking through ruins, and floating in Emerald Cave. Enjoy lunch on a picturesque beach before drifting back down the river. Your vessel is a transparent kayak, allowing you a 360-degree view of the natural beauty around you.
Mini Euro Tour
Who says you need a passport to go to Paris? Visit the Eiffel Tower and climb the 46 flights of steps (or ride the elevator up) for a picturesque view of the Las Vegas skyline. Pop on over to the Venetian Resort and take a stroll through "Renaissance Italy." This resort recreated the ambiance of Venice, which has become a "must-see" for all visitors to Las Vegas. While there, be sure to go on the world-famous Gondola ride!
Local Canyon Trips
Visit the Grand Canyon! Located about 130 miles out from Las Vegas, this national treasure can be visited by helicopter, a chartered day tour with a stop at the Hoover Dam, and on your own. And just 17 miles outside of Las Vegas is the perfect place for some outdoor activities: Red Rock Canyon is known for its scenic views and is explored by hiking, horseback riding, hot air balloon, mountain biking, and even rock climbing.
The High Roller
Enjoy panoramic, breathtaking views of Las Vegas on the High Roller! Your 30-minute ride carries you up to 550 feet high in an air-conditioned cart. Options for a cart with a bar available.

Table Games at the Venetian
Whether you're a seasoned player or hoping to be a lucky beginner, The Venetian has something for everyone. There are 225 table games at The Venetian casino including a high-limit salon. If you're looking for gaming lessons, the gaming pit within the casino will get you mastering your poker face and placing bets in no time.
Poker at the Bellagio
You'll go nuts over the poker room at the Bellagio. Enjoy the same room used during the World Poker Tour! With 5 styles of poker, 24-hour tableside dining, and state-of-the-art entertainment systems, you'll get to experience firsthand why the Bellagio is named the best place for this game of high stakes.
Slots at Aria
Whether you play by the penny or go large, Aria is where you want to take your chance. Deemed the best casino for slots by CNN, this casino has not only one of the largest slot-machine floors in Vegas, but it also has the best high-limit slot room with its own dedicated staff.
Sports Betting at Caesars Palace
Place your bets and cheer on your favorite team at the Caesars Palace Sportsbook. Watch all of the action on a 143' HD LED display. Choose from 140 seats, where every spot has the best view. Don't worry about missing the game, you can order food and drinks from your mobile phone and have them delivered right to your seat!
---
Minus 5 Ice Bar
How often do you get the chance to drink amazing cocktails in a bar comprised of 90 tons of ice at -5 degrees? But it's not just a bar, it's an experience! With light shows and interactive ice sculptures, your vocabulary will be limited to just one word: "Wow!"
Electra Cocktail Club
This club is high-energy, ethereal, and has one of the largest mezcal collections in Sin City. You can find tourists and locals alike flocking to this hotspot. The DJs are spinning multi-genre tracks and making it impossible to not move with the tunes.
Rosina Cocktail Lounge
They had us at "Champagne Call Button." Designed with Art Deco influence, the Rosina Cocktail Lounge is romantic, elegant, and sophisticated. Whether you are looking for a reason to dress up or go out for a date night, you'll be glad you went to Rosina.
The Dorsey Cocktail Lounge
If you're looking for old-school, craft, and intellectual, The Dorsey Cocktail Lounge is the place for you. Enjoy the fireplace and library for conversation or winding down. The touch of gilded brass and French oak will have you feeling like you're in a different time.

Grand Canal Shoppes
You don't have to go to Italy to shop Italian. Okay, not all of the shops have a European influence, but we won't tell if you don't tell! Forbes highlights that the Grand Canal Shoppes is the leading shopping center in the transition from brick-and-mortar to turning shopping into an experience. One of the things that set the Shoppes apart from the rest is the total change in atmosphere. Start your endeavor with a Gondola ride and you'll feel like you're in Italy in no time.
Fashion Show Las Vegas
You've never seen a shopping center like this! Fashion Show Las Vegas is the largest leisure complex on the Las Vegas strip. Complete with more than 250 shops and 30 restaurants, it's no surprise that locals and visitors alike flock to this iconic center.
Miracle Mile Shops
It's not just the shops that make this place a miracle. Miracle Mile Shops is located within Planet Hollywood and takes entertainment complexes to a new level. After you shop till you drop and wine and dine, there is live entertainment available to you all under one roof!
Town Square
Tired of spending all of your time indoors? Town Square has a full range of shops fitting everyone's budget. Enjoy the warmth of Nevada at this outdoor, European-inspired shopping center comprised of 26 architecturally noteworthy buildings.
---
Sharks at Mandalay Bay
The Shark Reef tunnel offers 360 views of over 2,000 species including sharks, stingrays, and even the prehistoric horseshoe crab. In addition to the reef tunnel, visitors can get up close to marine life at the touch tank, and even watch sharks swim all about a 1.3-million-gallon shipwreck.
The Mob Museum
Organized crime, prohibition, speakeasies… if these words perk up your ears, we've found the place for you! The Mob Museum has 3 floors and a basement dedicated to interactive exhibits that will walk you through the history of the making of mobs and the roles that organized crime still plays today.
Try the nickname generator to find out what your mobster name is!
The Neon Museum
Have you ever wondered what happens to Vegas' iconic neon signs when it's time to retire them? A trip to the Neon Museum will take you to their final resting place known as the Neon Boneyard. This 2.25-acre campus is comprised of both indoor and outdoor exhibits with over 250 signs and related memorabilia spanning several decades.
National Atomic Testing Museum
This museum is the bomb! The National Atomic Testing Museum tells the story of over 70 years of nuclear testing history. Immerse yourself in national and international history with over 3,500 artifacts, 16,000 official and unofficial government photos, and 6,000 documents. This museum is made up of over 8,000 sq. ft. of exhibits highlighting the Cold War, Pacific Proving Grounds, Nevada Testing Site, and Global War on Terror.
Register for HannaCon Today!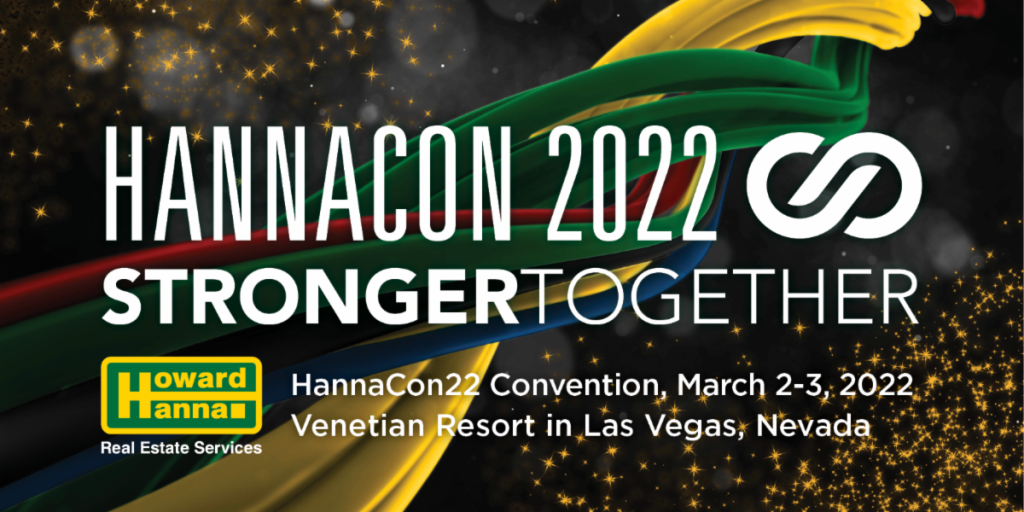 (Visited 89 times, 1 visits today)
Tags:
hannacon2022
,
Howard Hanna
,
lasvegas
Last modified: February 23, 2022