Every day, Howard Hanna's agents and teams work hard to support those navigating complex real estate transactions. That hard work recently paid off, because in 2019, Howard Hanna's real estate agents received their highest ratings to date!
Ratings and Stories
In 2019, home sellers who utilized Howard Hanna's services rated us 4.92 out of 5 stars. And home buyers working with our agents rated us 4.9 out of 5 stars.
In addition to star ratings, many people left detailed reviews about their experiences, which included the following sentiments and statements:
"Best home buying experience I've ever had!"
"Exceptional in their service to sell our home."
"The type of person you want listing your home."
It's these reviews that we're particularly proud of. These sentiments highlight the true meaning of our service ratings. A rating isn't just a number. It's a reflection on a person's story and journey – and it's our mission to impact these in a positive way.
Collecting Ratings and Stories
At Howard Hanna, we rely on sophisticated reputation management software to bring these testimonials and stories to light. By leveraging review-focused software, we make it easy for agents, sellers, and buyers to work together to receive and share feedback.
If you work with a Howard Hanna agent, you'll see this process in action when you receive an email survey at various points. For example, if you're selling, you'll receive your survey six weeks after your listing date. If you're buying, you'll receive that survey three weeks after your closing date. And at that point, you can either complete the survey, or leave a full review! It's that easy to share your own experience and story with us.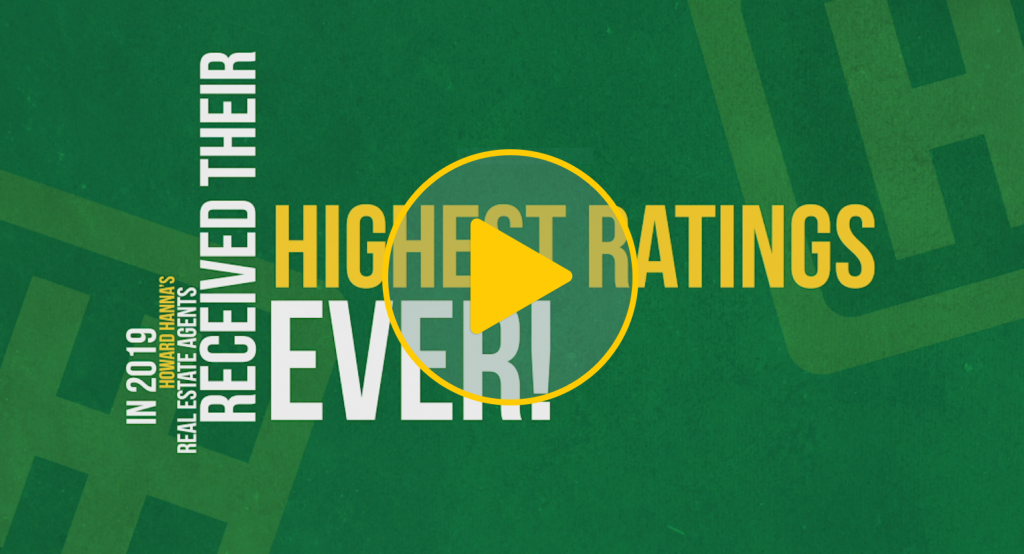 Honoring Our Agents
Why share your experience? Because when you're happy, our agents are happy. You'll also be giving back to the agent who served you. In addition to knowing that your real estate transaction was a success, agents who receive 4- and 5-star reviews will see those reviews on their Howard Hanna profile, on Realtor.com, and on Open2Close.
Right now, our team is taking another step to recognize the hard work behind these reviews. As part of our regional award events, we're honoring agents with exceptional client evaluations with the Green Penguin Service Award! Formerly known as the Quality Service Award, its purpose is still the same: to thank the agents who go above and beyond to help their clients buy and sell homes.
Looking to the Future
Most importantly, in addition to crediting individual agents, every survey that comes to Howard Hanna informs our team overall about what the public sees, feels, and experiences. And depending on what we see in this important feedback, we work to adjust our current programs or create new ones to better serve the person who matters most: you. Through your input, we will continue to support you in managing and completing major real estate transactions – ensuring that you always feel at home as you move through life.
You can learn more about our feedback and ratings at this video! You can also find a top-rated agent in your area by visiting our website, or join our team and become a top agent yourself by visiting HannaCareers.com!
(Visited 70 times, 1 visits today)
Tags:
Howard Hanna
,
howard hanna awards
,
Howard Hanna Survey
,
Ratings and Reviews
,
real estate agent
Last modified: February 25, 2020