A new year is coming up fast, and with it will come a flurry of resolutions and pledges to take care of ourselves. Exercise is certainly an important part of the healthy life you may want to build during the next twelve months. And when we're able to exercise at home, we're able to save some travel time while committing to social distancing – it's a win-win situation!
As we plan our first workouts for January of 2021, we're happy to highlight some of the best in-home gyms and workout spaces that are currently on the market. Keep reading to enjoy our curated selection of luxury homes from the Howard Hanna Homes of Distinction program – all of which make fitness and training a delight.
---
7900 Gray Eagle Chase, Gates Mills, OH 44040
This extravagant home makes it easy to enjoy any activity at home, including your next workout session. Stunning floor-to-ceiling windows provide ample natural light in the home's key spaces, including its den and dining room. The kitchen is brightly lit and generously sized, full of well-placed cabinets designed to keep you organized during breakfast, lunch, and dinner alike. Multiple fireplaces are sure to enchant you throughout the remaining winter months, especially once the contents of the wine cellar and bars are poured for an evening at home. Before winding down for your evening by the fire, though, you'll probably want to take advantage of the in-house gym and basketball court. The full-sized court is the perfect place for any athlete or sports fan to get their head into the game, while the in-house gym will help you improve your cardio and strength throughout the new year!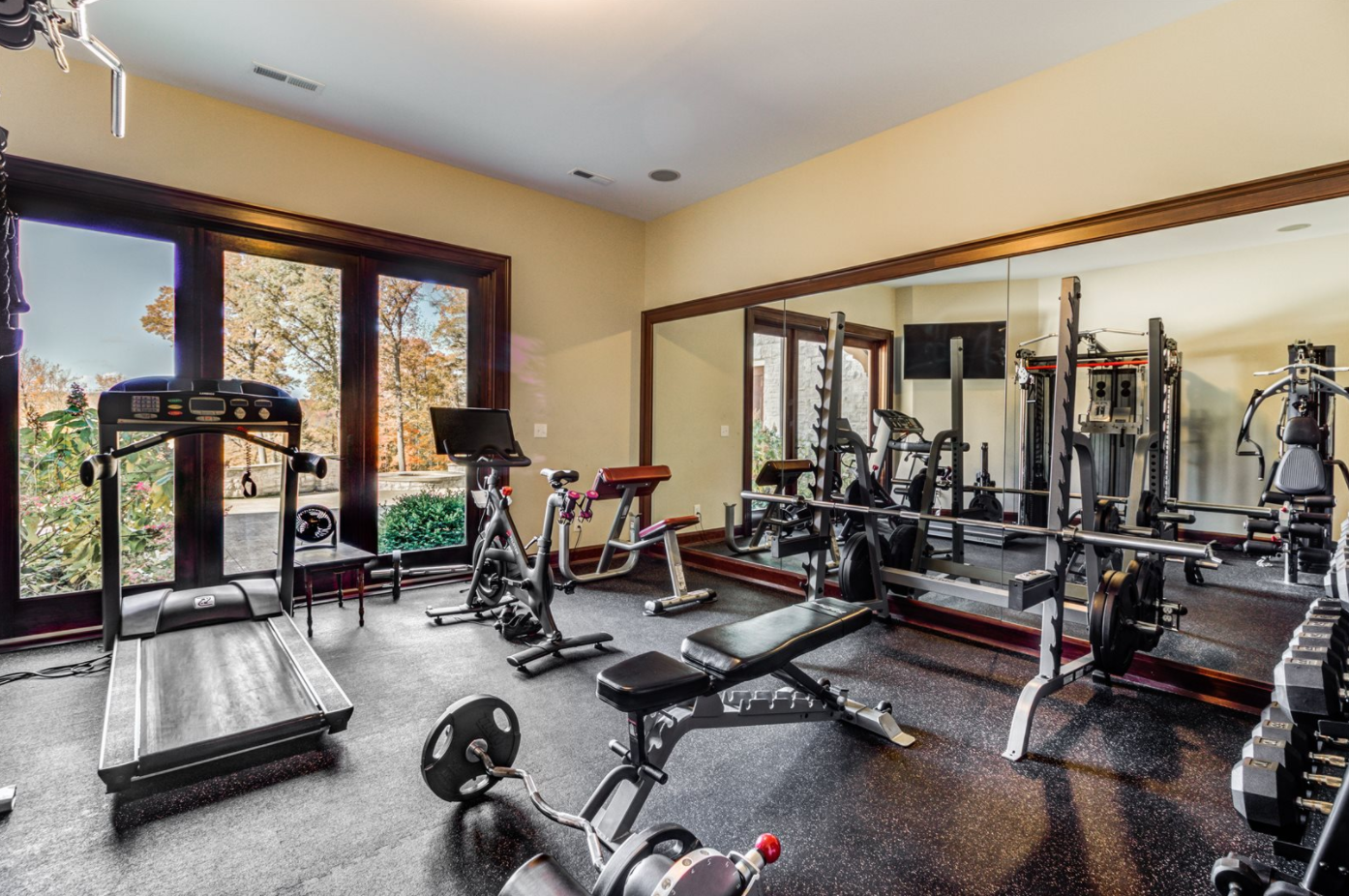 ---
5089 Wentworth Drive, Dewitt, NY 13078
Nestled on a quiet cul-de-sac just outside Syracuse is a remarkable home that's designed to bring together for your benefit the best of posh and healthy living. While the modern crystal chandelier will draw your attention upon entering the two story foyer, this home's high-end décor is just the beginning. Gorgeous matte walnut floors, coffered ceilings, judges paneling, and extensive built-ins will also impress you and your guests. The gourmet kitchen with wall-to-wall cabinetry and two ten-foot, marble-topped islands is sure to become a centerpiece of your daily routine as you create delicious masterpieces. And after enjoying a fabulous meal, the expansive full gym will be the perfect spot to work up a sweat as you work it off before heading to the in-house sauna or relaxing beside the wood-burning fireplace and unwinding in style!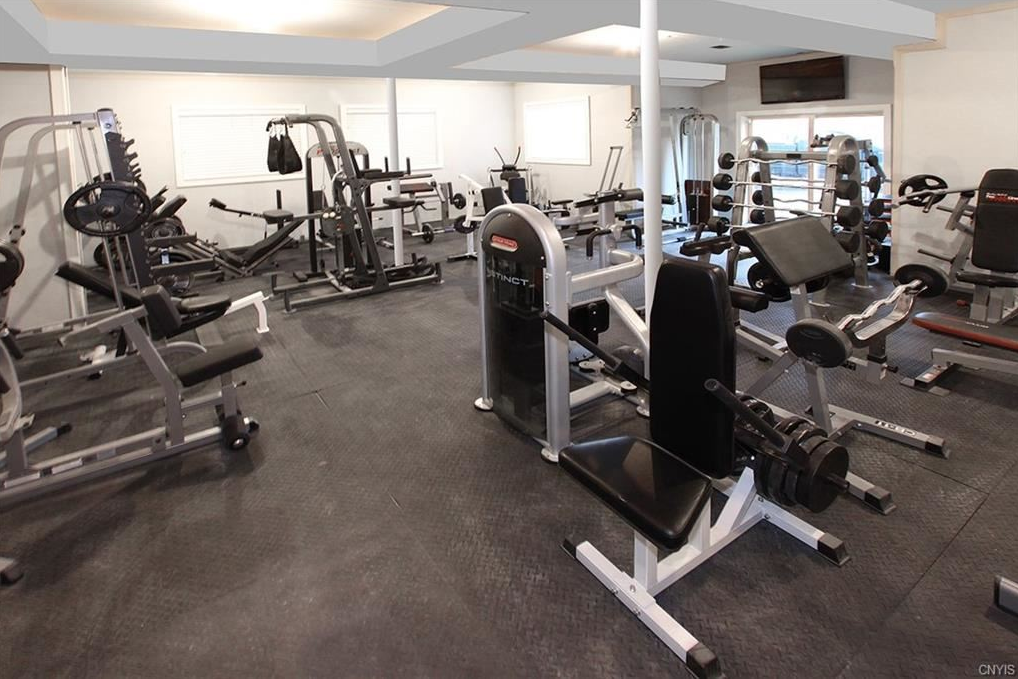 ---
495 N Main Street, Chagrin Falls, OH 44022
Set on just under five private acres, this beautifully updated home has the space and features needed to add a bit of movement into your routine seven days a week. Located within walking distance of village shops and cafes, the property features raised garden boxes with drip irrigation, a climate-controlled greenhouse, and direct access to a wonderful trail leading to scenic views of the river. But the in-house gym and indoor rock climbing wall will take your exercise options to the next level, guaranteeing a satisfying, full-body workout that will keep you engaged in your fitness year round. The lower level also contains a convenient full bath, while the luxurious owner's suite includes a relaxing, spa-like bath with heated marble flooring, a soaking tub, and an oversized shower.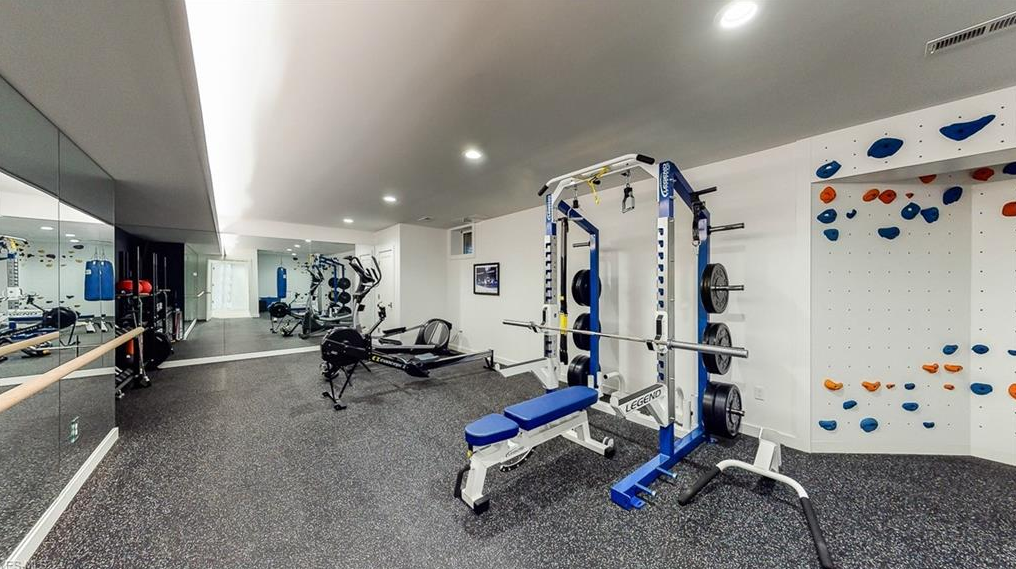 ---
2889 Glengary Road, Shaker Heights, OH 44120
Nestled amid gorgeous landscaping, this Shaker Heights classic has received top-of-the-line attention to every detail. Natural light flows into the fabulous family room, where window seating will make any lazy day a delight. Designed to impress the chefs and bakers of the world, the sizeable eat-in kitchen boasts quartz countertops, custom cabinets, and Thermador appliances. Naturally, you're likely to find yourself craving a bit of exercise and movement after enjoying the lavish and delectable creations prepared in this kitchen. Not to fear – the exercise room in the lower level will be ready and waiting for you with the workout essentials and space needed to stretch and flex to your heart's content! Finally, you'll want to wind down after a workout with a treat from the home's high-end wine refrigerator while you settle beside one of multiple fireplaces.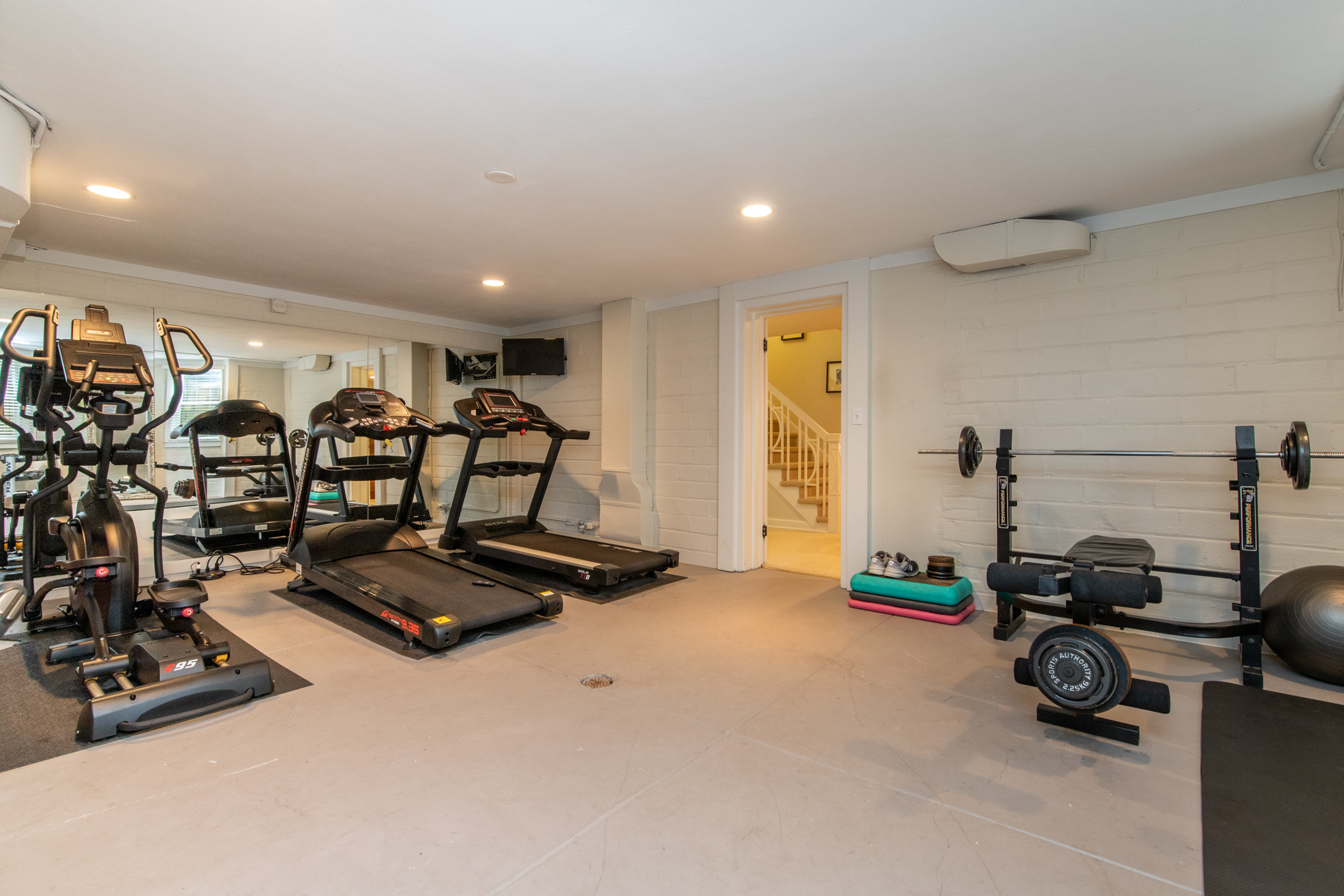 ---
4080 Harlow St, Virginia Beach, VA 23451
Enjoy a luxurious resort lifestyle with amenities offered by the historic Cavalier Hotel. This exquisite, estate-style home overlooking the Cavalier Grand Lawn is an architectural masterpiece in the making, promising to deliver traditional design with modern functionality. The custom brick exterior, natural slate roof, European White Oak floors, and high ceilings are sure to impress, while the kitchen's Thermador appliances will capture the heart of any enthusiastic cook. Thanks to the built-in yoga room, you can skip more traditional exercise routines and find your center when you're ready to begin your fitness journey. And once warmer weather returns, an active pool party at the Cavalier or strolls along the beach will be the perfect additions to your at-home workout!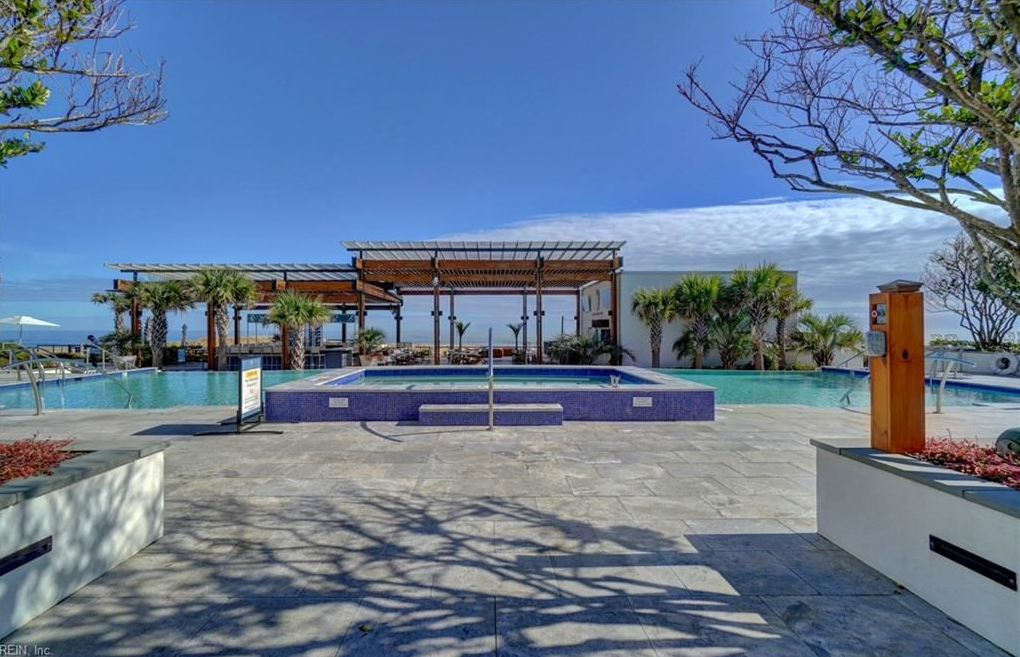 ---
100 Sparks Court, Williamsburg, VA 23185
Expansive and open, this custom-built, classic Georgian surrounded by gorgeous landscaping is within walking distance of Colonial Williamsburg and the College of William & Mary. High ceilings, extensive crown molding, and millwork combine to create a fabulous family room, which includes a custom mantel and gas fireplace surrounded by built-in bookshelves and cabinets. A gourmet kitchen with center island and newer Viking appliances, sure to be a favorite gathering spot, will likely have you wanting to balance your delicious meals with a bit of exercise. Not to worry: a third-floor gym and media room guarantees that you can enjoy a workout while binge watching your favorite show. Head to the luxurious owner's suite after your workout to unwind in the whirlpool tub.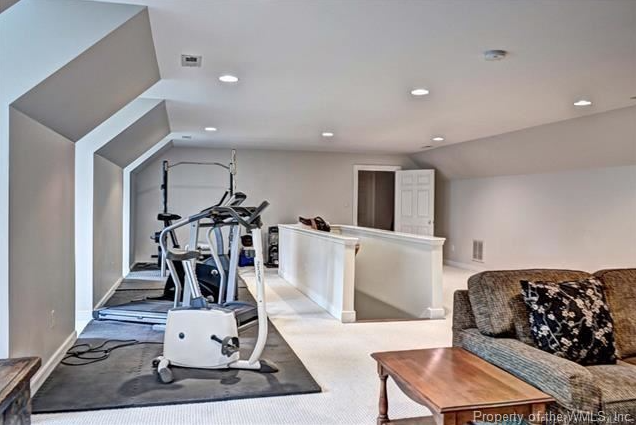 You can discover more luxury homes that include in-home gyms and other great workout spaces in the Howard Hanna Homes of Distinction program via our extensive collection of eBrochures.
(Visited 82 times, 1 visits today)
Tags:
homes of distinction
Last modified: December 30, 2020