Green and gold are synonymous with Howard Hanna – and we couldn't be more pleased that these colors are being incorporated into modern fall décor! Emerald is one of the hottest colors of the season and is a classy fit with gold accents. Naturally this is a combo we've been fond of for a bit, so we're so thrilled that it has found its way into the hearts of Americans everywhere!
Would-be decorators only need a quick Pinterest search to find inspiration of all kinds, and we're pleased to share that we've turned our attention to our Pinterest page once again to help foster ideas among our friends. So follow along with us as we take the plunge into décor and lifestyle ideas!
We've taken time to compile some of our favorite green and gold fall combos for you here: Pinterest. Whether it's green pumpkins or gold leaves – we love it all!
In fact – you can get the whole family involved in the fall festivities. Check out this fun toilet paper pumpkin craft we found that will delight all ages AND look stylish in your home. We took time to make our own version with green and gold fabric swatches… and paired it with some friendly gold-accented pumpkins to finish the look.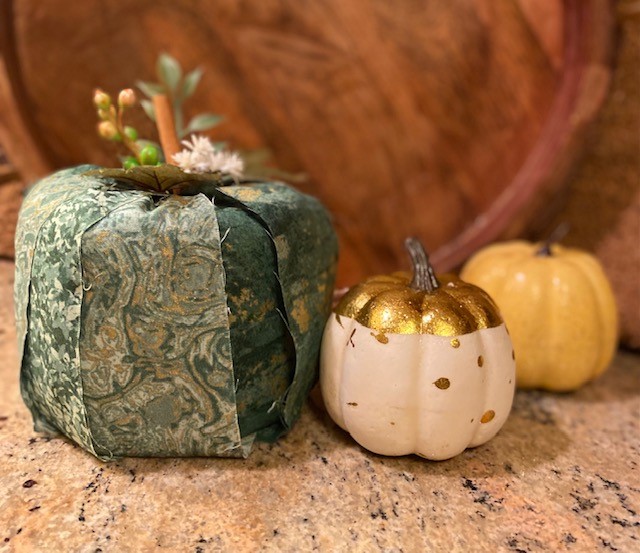 (Visited 30 times, 1 visits today)
Tags:
falldecor
,
greenandgold
Last modified: September 21, 2021