You've found the home of your dreams and you're ready to make an offer on it – congratulations! After celebrating the moment, it's important to prepare for the work needed to complete the purchase. This includes completing any inspections on your possible future home.
A basic home inspection provides a general overview of the condition of a house, especially its key components such as household appliances and systems. This basic inspection of a house might reveal red flags. In these cases, you'll want to schedule additional tests and get a deeper look into a house before making a final offer on it.
To ensure that an inspection is thorough and helpful, you will want to work with your real estate agent as you determine what needs to be evaluated. Then, as needed, you can follow up on these potential results:
Furnace Inspections and Repairs
During a standard home inspection, an inspector will review the overall condition of the boiler or furnace. They will also review any previous service tags, which reflect the history of maintenance conducted over time. In many cases, a furnace will just need a good cleaning and a simple tune-up as part of a sale. However, if an inspector discovers defects such as cracks or heating issues due to system deficiencies, they will typically recommend a specialist come to conduct a more in-depth analysis. If this recommendation is made, follow up on it to protect yourself from a potential system failure later on.
HVAC System Inspections and Repairs
One thing you always want in great condition is a home's heating, ventilation, and air-conditioning system (HVAC). During a standard home inspection, the inspector will review this system to ensure it is in working order. They will then report any signs that the equipment is not performing at its peak efficiency. As with all other parts of a home inspection, any recommendations for repairs should be considered as you and your agent negotiate your final offer on a house.
Water Heater Inspections and Repairs
When a water heater malfunctions, the results can become dangerous. Home inspectors aim to avoid this by checking a water heater for problems such as valve installation issues, clogged discharge lines, and corrosion and rust. Depending on the condition of a water heater, as well as its age, the inspector will make recommendations for any necessary next steps, which could range from simple repairs to a full replacement. Be sure to bring these recommendations to your real estate agent! That way, they can be discussed as you continue to negotiate on your offer to buy the house.
Home Appliance Inspections and Repairs
A malfunctioning appliance, like a water heater, can contribute to damage or dangerous situations in a house. That said, only some appliances are covered during a home inspection! Specifically, "built-in" appliances that are permanently attached to the home will be examined.
While things such as microwaves and refrigerators are not typically covered, you can expect an inspector to review a house's wall ovens, ranges, surface cooktop appliances, built-in microwave ovens, dishwashers, and food waste disposals. An inspector will also provide specific recommendations as needed for each individual appliance.
Electrical Safety Inspections and Repairs
While electrical safety is a bigger concern in older homes, electrical issues can develop in any house at any time. Ensuring that all electrical systems are properly grounded to prevent fire, shock, and damage to appliances is an essential part of every home inspection. Inspectors will also take a look at circuit breakers, wiring, light fixtures, ceiling fans, and outlets to make sure they're working and aren't potential fire hazards. Any next steps recommended to address electrical issues will be specific to each inspection. Whatever recommendations you receive, take them seriously and review them with your agent.
Structural Inspections and Repairs
The structural health of a house is what will help that house continue to stand – quite literally! That's why inspectors will take the time to review structural components for obvious signs of damage. From cracking in the foundation to rot damage in the walls and deterioration in the floors, there are many ways an inspector can determine if any structural damage exists. If it does, you'll want to review that information with your agent, as well as review it at the negotiating table.
Roof Inspections and Repairs
The roof of a house is exposed to the elements every single day, so it's not uncommon for a roof inspection to reveal some degree of wear and tear. However, minor issues can become big issues that lead to damage inside a house. Finding out exactly what damage exists is important so that it can be repaired in a timely manner. Home inspectors will also often check to ensure that the roof structure is able to handle the stress associated with snow and other natural occurrences.
As a home buyer, your priority is to find out from your inspection whether or not a full roof repair will be necessary in the near future. If the answer is yes, you and your agent will need to discuss the issue and how it could affect the amount of your offer as you negotiate the final details surrounding the purchase of the house.
What To Do With All Those Recommendations
A home inspection is a big deal. That said, it's OK if a house that you love doesn't score 100% on a home inspection checklist! Instead, aim to have an experienced home inspector provide detailed and accurate information about the property you are planning to purchase. That way, you'll know exactly what you're purchasing, and can plan for your future more confidently.
Don't forget that you can also bring all of your home inspection questions to your real estate agent! Agents are trained to help you with every party of the buying process and will not only help you evaluate the house you want to buy, but will help you use the information from its inspection to negotiate your way to the best deal possible. Agents can also help you purchase additional protections plans for your house, including insurance and home warranties – allowing you to fully prepare for the big move into your new home.
No matter where you are in your buyer's journey, it's never too late to begin working with an agent. Contact us today if you're looking for assistance finding the perfect home!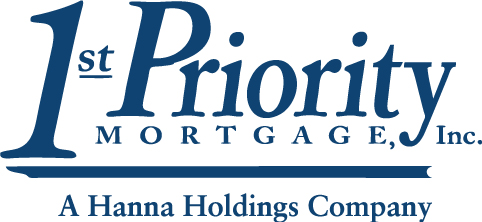 (Visited 34 times, 1 visits today)
Last modified: March 23, 2023