From the President's Desk: Twenty-Twenties
Costume Contest Winner
The Magic of Giving Back
Francis' Corner: You Dirty Dog
15th Year With Safeco Insurance
Results from "Whats Your Favorite Snow Day Activity?"
What are you spending your tax refund on?"
What is the Client Portal?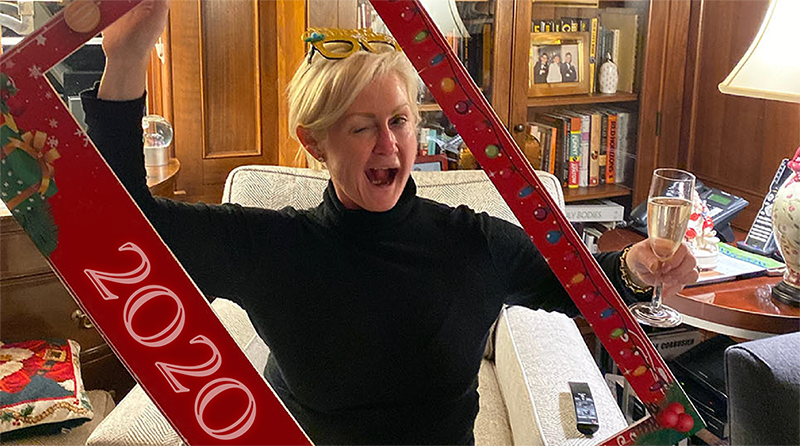 From the President's Desk: Twenty-Twenties

Annie Hanna Engel
I am excited for the "twenty-twenties." But like almost everything… people can't even agree on when the decade begins! The Farmer's Almanac (humor me here) says that the next decade won't start until Jan. 1, 2021. The Naval Observatory agrees with that too. They are "Team 1." But then… there are the Team Zero folks. The semantics of a decade are any ten year period, after all. Where do you stand?
I'm all for energetic debate – and this one is more fun and pleasant than most! Is it Gregorian calendar issue, societal, cultural, linguistic, or mathematical? And who is going to talk to Billboard about their songs of the Decades? Should they be changing how they categorize music? Does everyone get to rethink their #10yearchallenge? There was no Year 0, for example. Are you Team 0 or Team 1?
So here's where I land, it's purely personal – as many arguments are, in fact…When I turn 50 this year … I am going to tell people that I am in the last year of my 40s. It's like a free year!!! Think about THAT opportunity.

Annie Hanna Engel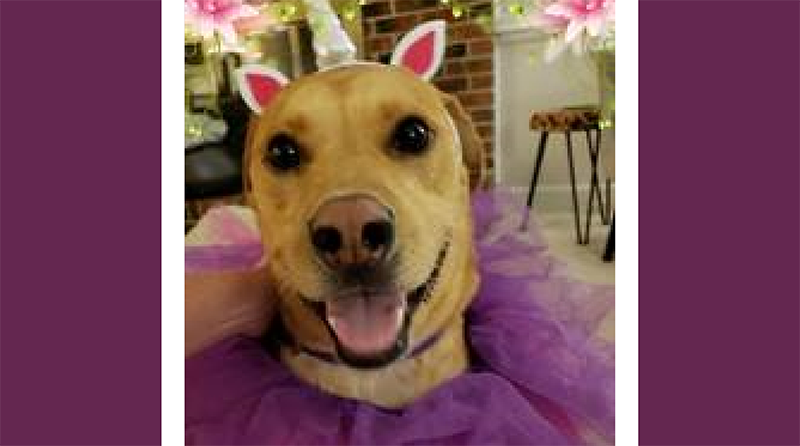 Costume Contest Winner

And the cutest costume goes to… Oskar, the grand-dog of Nora Given!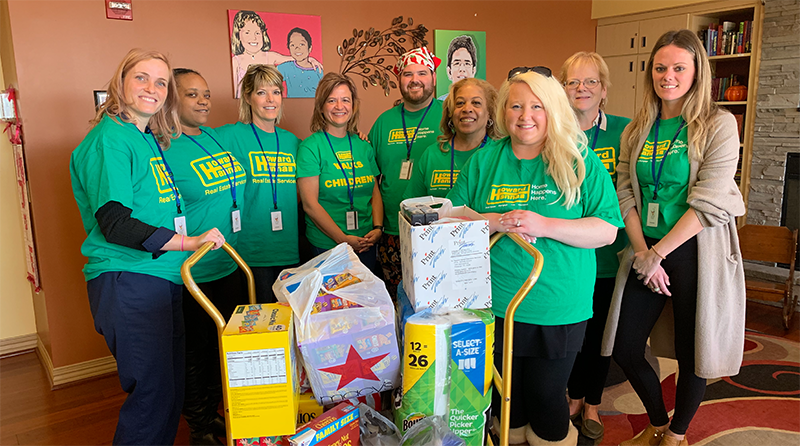 The Magic of Giving Back
by Jessica Entwistle
Dedication to service is at the heart of our agency. We actively work to hire and train service oriented individuals who are helpful and passionate about asset protection and dedicated to the client families we serve. Our daily life is centered around this philosophy, so it's no wonder that our Customer Service week each year is like a grand holiday.
Our Customer Service Week is a celebration for the service we provide each and every day, and another opportunity for us to give back to the charities we support in our community.
Ronald McDonald House Pittsburgh (RMH) provides housing, meals, comfort and care to families traveling to the Pittsburgh area seeking medical care for their children. With 74 fully furnished apartments and a walkway to Children's Hospital of Pittsburgh UPMC, RMH relies on donations and volunteer made meals to feed the families they house.
For the second year we took two groups down to cook and provide lunch to the families. It is humbling to hear the struggles of the parents who are sinking all of their energy into loving their children and working with their doctors to improve their health. Being able to cook and serve a hot meal to the families, is perhaps one of the most rewarding experiences of my life. This simple gesture of a homecooked meal touched the hearts of the families we interacted with that day. However, the families touched our lives with their kindness and generosity of spirit. A perspective altering experience that remind us the importance of community.
In addition to providing freshly prepared meals, we also donated paper, pantry items and cleaning products for the house to use throughout the year. We even ran a pajama and slipper drive this past December that may have been more fun for us than the recipients! 🙂
We encourage everyone to find a cause and a charity that speaks to you and become involved. Donate your time or skills and you too will see the true magic of giving back.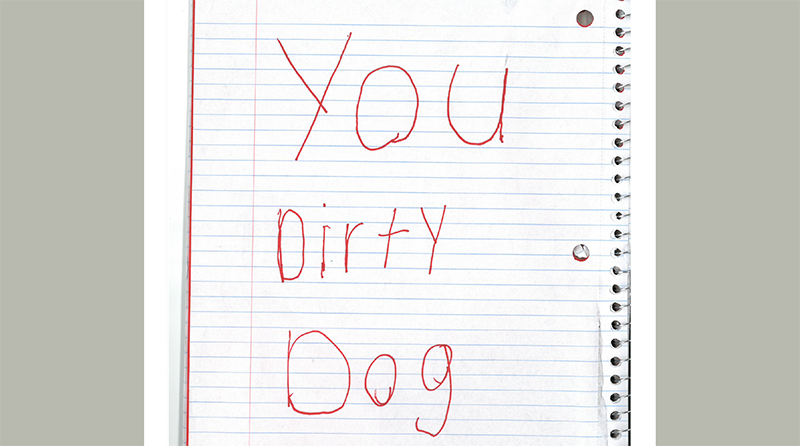 Francis' Corner: You Dirty Dog!
Danielle Shearer
Of course Francis found me sneaking a container of edible cookie dough in the fridge the one night. Now that he's a little older it's much harder to get things past him. After returning home from a shopping trip one Friday night, I carefully tried placing a container of edible cookie dough in the fridge without anyone noticing. For once I wanted something all to myself, yes, I didn't want to share. While failing miserably to discreetly put the cookie dough in the fridge, Francis appeared out of nowhere and caught me red handed. He proceeded to give me a sly look and without hesitation said: YOU DIRTY DOG! The next dialogue we had went something like this:
Child: Can I have some?
Me: No.
Child: Ah, perhaps I've miscommunicated. I'm asking for it because I want it.
Me: I understood that, actually.
Child: I think maybe you're not hearing me. I'd like it because I want it.
Me: I've heard you quite well, I'm saying that's not actually an argument.
Child: PERHAPS IF I SAID IT LOUDER.
Me: There's no problem with my hearing. The problem is that your argument is, as the Romans would say, circulus in probando.
Child: Well then, let me offer this new information: I want it.
Me: That's the same information. That's what you just said, and it's also the information I assumed when we started.
Child: What if I ask more politely?
Me: I support your decision to behave more politely, and it might increase your chances of getting the next thing you want, but it won't affect your access to this thing now.
Child: Can I have part of it?
Me: No. No, the having of it is what I'm saying no to. Having part of it is the same as having it.
Child: So can I have all of it?
Me: No! I'm answering the same question. The answer is no.
Child: Why not?
Me: BECAUSE I—Look. No.
Child: But, OK, look, here is some new information.
Me: Yes. What is it?
Child: I need it.
In the end, Francis was given a cup of the cookie dough to which he was told not to show his sister so I wouldn't end up in the same dialogue with her. What does he do when he's finished with his cookie dough? He brings it to me, and of course I am sitting with his sister at the table. He places it right in front of her nose and the remnants are enough for her to understand what was once in the cup. Repeat same dialogue from above.
Reference: www.slate.com, Title: But I Want It. Author, Sean Williams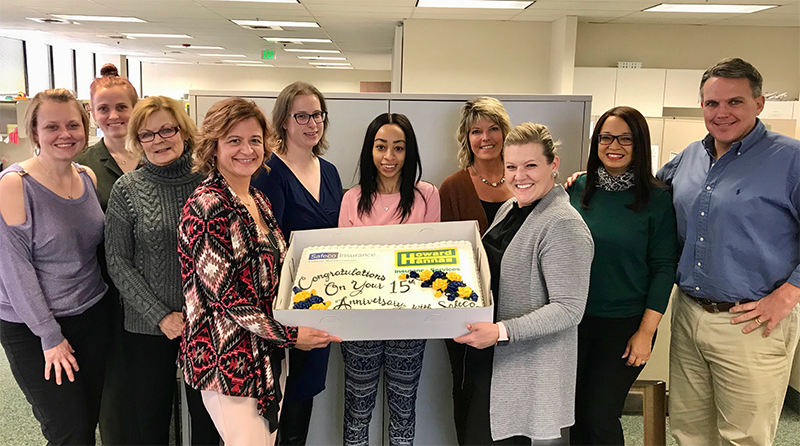 15th Year With Safeco Insurance
Earlier this month, Howard Hanna Insurance Services celebrated its 15th year with Safeco Insurance with a custom-made cake. Pictured above are members from the Insurance and Safeco teams.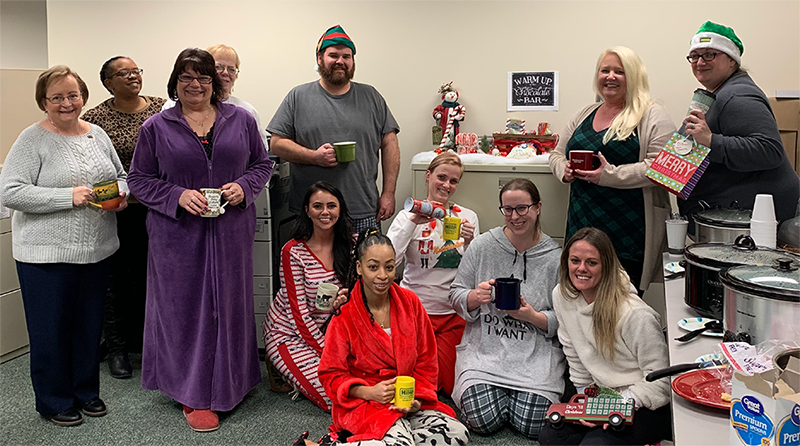 Results from "Whats Your Favorite Snow Day Activity?"
Sipping On Hot Chocolate

Last time we asked, "What's your favorite snow day activity?" and you answered! The winning favorite fall activity was "sipping on hot chocolate." Pictured above is our Howard Hanna Insurance Services team enjoying a hot chocolate bar!
Are you an Insurance Wiz? Test your knowledge with this short, fun quiz!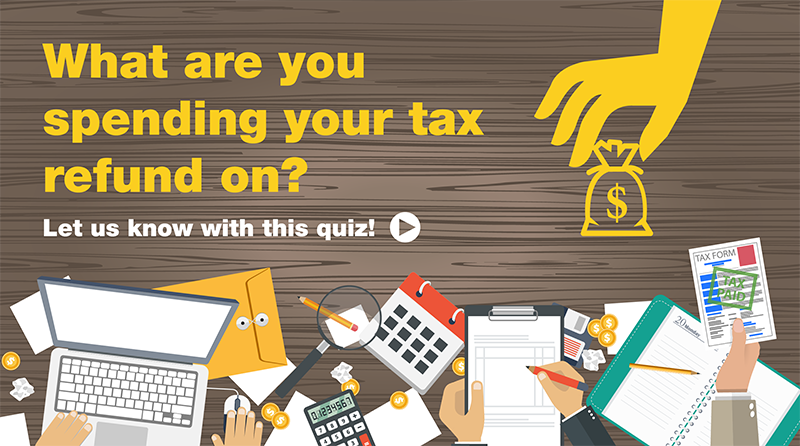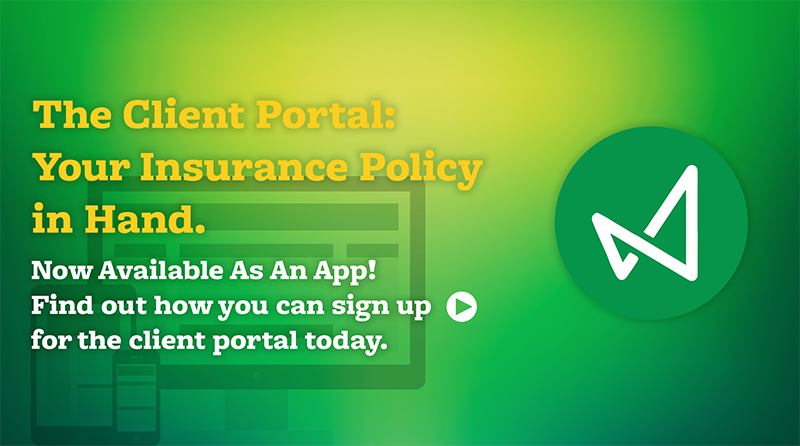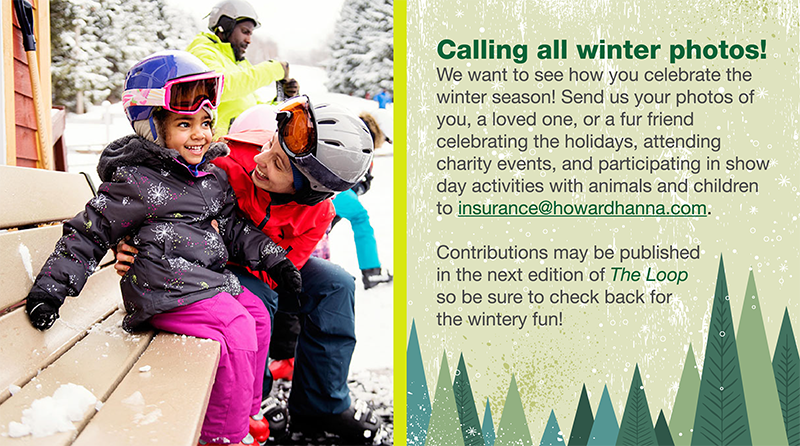 At Howard Hanna Insurance, we're committed to protecting what matters most to you. Learn more today: HowardHanna.com/Insurance
412-696-0310

(Visited 31 times, 1 visits today)
Tags:
howard hanna insurance services
,
Howard Hanna Insurance Services The Loop
,
the loop
Last modified: January 17, 2020