When looking to the future, a cornerstone of any plan is insurance. Insurance helps you prepare and budget for things you don't even know will happen, providing backup and support when the unexpected strikes. Even if you think you can skip an insurance plan, the reality is that the protection it offers is a crucial part of your financial plan.
At Howard Hanna Insurance Services, we work every day to offer this type of protection so that you can better prepare for the future. Our insurance offerings include plans for more than real estate, allowing us to create coverage that's tailored to fit your current and future insurance needs at the best possible value. That way, when life happens, you're ready for it!
Why use Howard Hanna Insurance Services as your insurance provider? Because:
Reason #1: Our Products and 1-Stop-Shop Accessibility
Insurance can get complicated quickly, in part because there are numerous different types of insurance plans you can purchase. And if you receive coverage from more than one company, you have to work harder to keep track of and maintain your protection.
Our Howard Hanna Insurance team aims to simplify insurance by being your 1-stop-shop for all things insurance. A variety of insurance products are all available through our company, including:
home insurance
auto insurance
life insurance
flood insurance
business insurance
commercial insurance
umbrella insurance
This range of products ensures that you can:
protect the investment that is your home and the items inside of it
prepare for a roadside accident
have a plan for flood damage since flood damage is not covered by a homeowners insurance plan
receive coverage to ensure your family or business is safeguarded
By making each of these plans available under one roof, we've made it easier for you to buy and use the insurance that you need!
Reason #2: Our Experience and Your Experience
When you come to our team for assistance, you're coming to a company with the experience needed to give you quality advice and recommendations. Howard Hanna Insurance was established in 1985, and has been ranked one of the top real estate insurance agencies in the nation since 2005. With these years of work under our belts, we pride ourselves on being professional, knowledgeable, and easy to work with.
Just as important as our background and experience, however, is our ability to make your experience a good one. As an independent insurance agency, we always work for you. That means it's our job to help you get the coverage you need to prepare for your specific needs and future possibilities.
However, our work doesn't end when your plan is in place! As an insurance holder with Howard Hanna, you'll have ongoing access to your insurance agent and our Account management team. We'll work together to answer your questions and ensure that your policy is up-to-date as you move through life.
Reason #3: Our Partnerships and Expertise
To ensure we deliver the best in insurance plans and quality, Howard Hanna Insurance has worked hard over the years to partner with the best companies in the business. As a result, we have built numerous partnerships with A-rated national and regional insurance companies.
In addition to obtaining the best partners at the company level, we have hired the best internal staff and team. Our insurance agents have each gone through extensive training to become experts at finding the best policies, pricing, and coverage for everything from your home, to your auto, your business, and more.
This combination of internal staff and company partnerships is what allows us to deliver the insurance plans you need to cover what matters most to you!
Reason #4: Our 24/7 Claim Service
The thing about unexpected life events is that they can occur anywhere and at any time. But no matter where you are or when it happens, at Howard Hanna Insurance Services, we are always here when you need us, thanks to our 24-hour local claim service.
By calling us directly, we'll be able to answer your coverage questions and help you begin the claim process. Once the process has started, we remain available to guide you through what can be a stressful and confusing process.
Even if you don't need to file a claim, you'll still be able to access your policy information at any time when you're with Howard Hanna Insurance. Our Client Portal is a personalized web account that can be accessed 24/7 from your desktop computer, laptop, tablet, or smartphone. Alternatively, you can access it via our new app, InsurLink!
Howard Hanna Insurance Services is dedicated to providing you with the best insurance coverage and pricing for everything you need, under one roof. As a full-service, independent agency, we can assist you in the planning process and in shopping for the most cost-effective protection to meet your needs.
Ready to discuss your specific needs with one of our professional insurance agents? Contact us today to take advantage of the convenience, accountability, and lower costs associated with our coverage.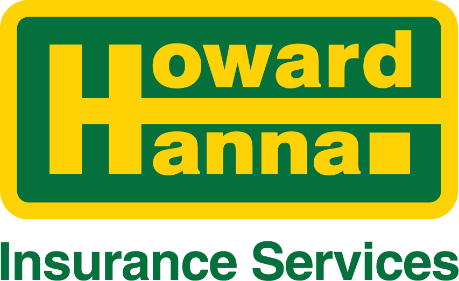 412-696-0310
(Visited 47 times, 1 visits today)
Tags:
howard hanna insurance services
Last modified: August 4, 2020