Howard Hanna Announces New Manger of New Castle Office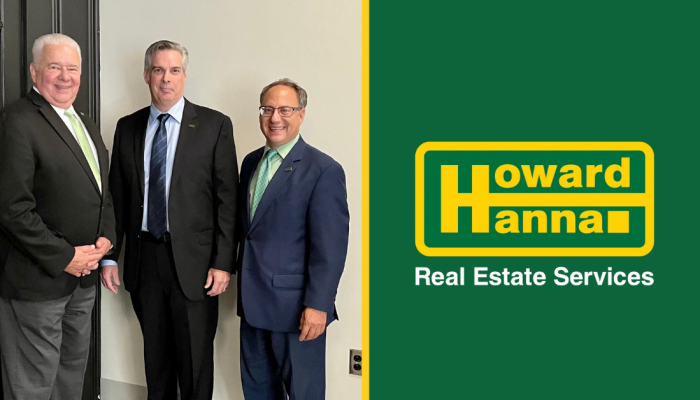 New Castle, PA (September 13, 2021) – Howard Hanna Real Estate Services is pleased to announce Ron Kirkwood as the new manager of the company's New Castle office.
Kirkwood has been a successful licensed Realtor® for six years, five of which have been with Howard Hanna as an agent licensed in both Pennsylvania and Ohio. During his time in real estate, Kirkwood has been honored by the Ohio Association of Realtors®, recognized as a member of the Howard Hanna Presidents Club, and received the prestigious C2EX (Commitment to Excellence) endorsement from the National Association of Realtors® (NAR).
Prior to his real estate career, Kirkwood earned two Bachelor of Arts degrees from Maryland Bible College and Seminary – one in religious studies and another in ecclesiastical administration. Kirkwood has volunteered with many youth organizations and mentorship programs throughout the years. He is currently a member of the Ohio Association of Realtors®, Pennsylvania Association of Realtors®, and NAR.
"I am excited to have Ron as the new manager of the New Castle office," said Howard Hanna Vice President and Pennsylvania Northwest Regional Manager Sam Angelucci. "He brings enthusiasm and a vast array of experience in real estate, construction, and business ownership."
"I am eager to continue the tradition of excellence that Howard Hanna delivers to Lawrence County," said Kirkwood.
About Howard Hanna: Howard Hanna Real Estate Services is the #1 family-owned and -operated independent broker in the U.S.A. The full-service real estate company has more than 400 real estate, mortgage, insurance, title, and escrow service offices across 11 states, including Allen Tate Realtors® in the Carolinas and The F.C. Tucker Company in Indiana, with more than 13,000 sales associates and staff, including many of the industry's top-producing real estate agents. For more information, visit www.HowardHanna.com.
Contact: Josie Schultz l josieschultz@howardhanna.com