SAN ANTONIO, TX (May 5, 2022) – Helen Hanna Casey, Chief Executive Officer of Howard Hanna Real Estate Services, closed the second day of the T3 Summit last evening in San Antonio, Texas. With hundreds of executives in attendance, Casey took to the stage for a question-and-answer session where she discussed the challenges, opportunities, and future outlook of the real estate industry.
During her address, Casey spoke about the untapped resource that is the baby boomer generation, opportunities in the mortgage industry being overlooked today, and how to balance technology and interpersonal relationships to maximize your full potential.
"I am honored to be asked to speak with the leaders of our industry," said Casey. "We face an exciting future where opportunities abound, and I am delighted to share with my peers. T3 gives us the research and knowledge to help us grow our business at Howard Hanna."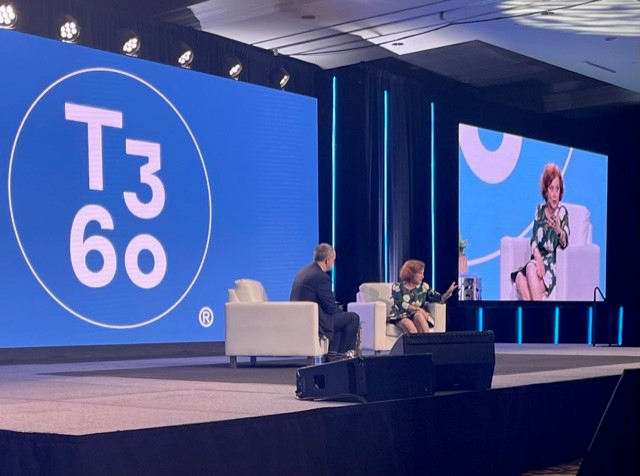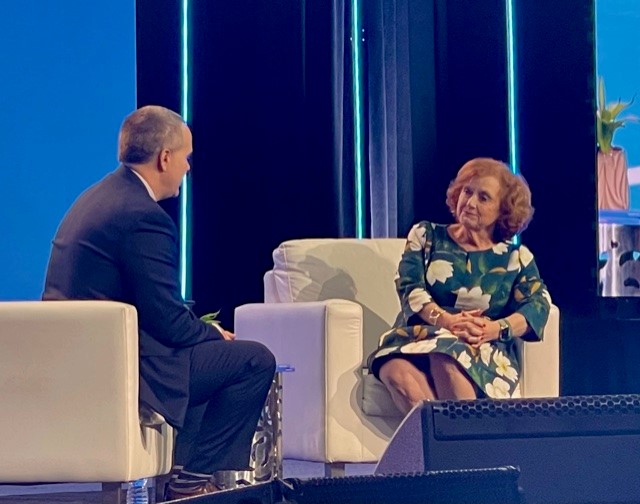 As the largest privately held real estate broker in the United States, and as a full-service firm, Howard Hanna has gained insight into every layer of the home buying and selling process throughout the decades. As the industry continues to evolve, the company has taken every opportunity to enhance its offerings, invest in high-quality marketing tools and technology, and place a high value on education for its agents, all to bring an enhanced experience to clients across its 13-state footprint.
T3 Sixty's invite-only flagship conference welcomes executives from residential real estate brokerages, franchisors, Realtor associations, MLS organizations, and select technology companies to attend and become involved in strategic discussions to further advance the industry within a noncompeting, collective forum.
About Howard Hanna Real Estate Services
Howard Hanna Real Estate Services is the largest privately held real estate broker in the United States. The full-service real estate company has nearly 500 real estate, mortgage, insurance, title, and escrow service offices across 13 states, including Allen Tate Realtors® in the Carolinas and F.C. Tucker Company in Indiana, with more than 14,000 sales associates and staff, including many of the industry's top-producing real estate agents. For more information, visit www.HowardHanna.com.
Contact: Josie Schultz l josieschultz@howardhanna.com
(Visited 74 times, 1 visits today)
Last modified: April 11, 2023