Hoby Hanna Featured as 2020 Real Estate Newsmaker by RISMedia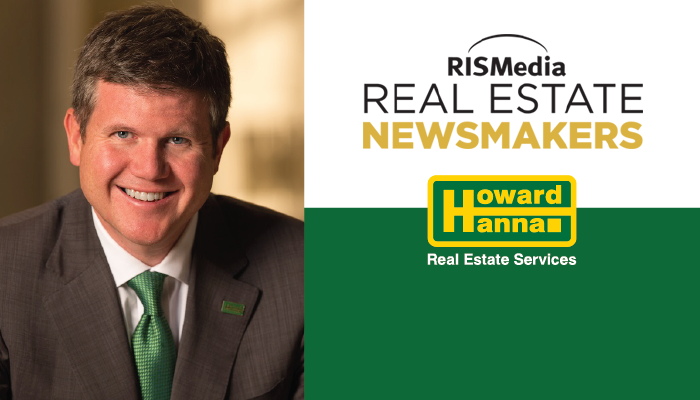 Hoby Hanna, President of Howard Hanna Real Estate Services, was recently honored by RISMedia as a 2020 Real Estate Newsmaker in the "Futurists" category, which recognizes forward thinkers in the real estate industry. The list, which brings together 300 industry leaders, highlights professionals in the real estate industry who "innovate, inspire, and lead us into the future."
Hoby's inclusion on the list follows a tremendous year of expansion of Howard Hanna's market differentiators, including launches of Howard Hanna's exclusive real estate technology stack for agents and innovative new programs for home buyers and sellers like Find It First™.
Pat Riley, President and CEO of Howard Hanna's sister company Allen Tate, was also named to the list in the "Luminaries" category, which showcases iconic leaders. RISMedia cited Allen Tate's partnership with Howard Hanna in 2018, as well as Allen Tate's more than 30 successful acquisitions under Pat's leadership.
Our alliance with Allen Tate was also cited in Hoby's profile:
Hoby's leadership has also been instrumental in Howard Hanna's recent growth and expansion, including a partnership with the Allen Tate Company, which added 40 offices across North and South Carolina. Through the joint venture, Allen Tate made two notable acquisitions in 2019: Blowing Rock Investment Properties in North Carolina's High Country region, marking Tate's entry into this region, and Realty One in Winston Salem, N.C.