When you think about selling a home, you likely think about repairing and staging the inside of your home to prepare for showings with prospective buyers. While this is certainly important since the inside of a house gets the most attention, it's also important to make your home's curb appeal as strong as possible.
Curb appeal, sometimes called curbside appeal, matters because it gives a potential buyer a first impression of your home. A good impression will deliver a warm welcome – while a bad one could lead to someone writing off your house entirely. Curb appeal matters more than ever now especially, since buyers may be opting to only tour the houses that catch their eye during their online research.
What Is Curb Appeal?
First, let's discuss what curb appeal actually is. Curb appeal is the general attractiveness of your home and its surrounding property visible from the front sidewalk, street and/or lawn. First impressions are important; a welcoming exterior can mean the difference between putting in an offer and continuing the home search for some buyers. A home with impressive curb appeal is generally appreciated by all who live in and pass by the property. While curb appeal is not as easily measured or quantified as square footage, it consciously and subconsciously increases a person's satisfaction with a property and can add value to a home.
There are several things a homeowner can do to improve their home's curb appeal without spending a substantial amount of money or completely remodeling the exterior of the house. Keep in mind that many factors aside from curb appeal influence the sale of a home, including market changes, location, price, condition, marketing, etc. That being said, curb appeal adds value for all homeowners, not just sellers, so why not make your home more appealing for your own benefit, too?
Ready to increase the curb appeal of your property, and to prepare to sell your home? Be sure to work on these outdoor improvement projects:
Have A Green Yard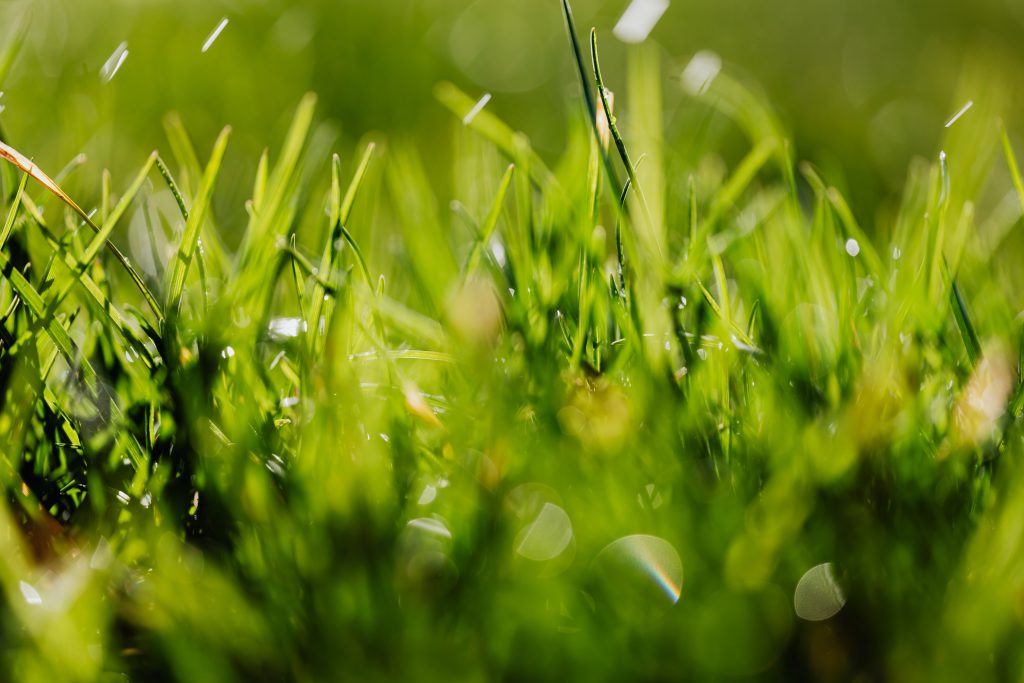 This one is simple, but effective. Prospective buyers will immediately notice whether or not the grass outside of a home is lush and green or dry and browning. Keeping your lawn green, and mowing it, is a cheap and simple way to grab someone's attention when they set eyes on your house.
Front Door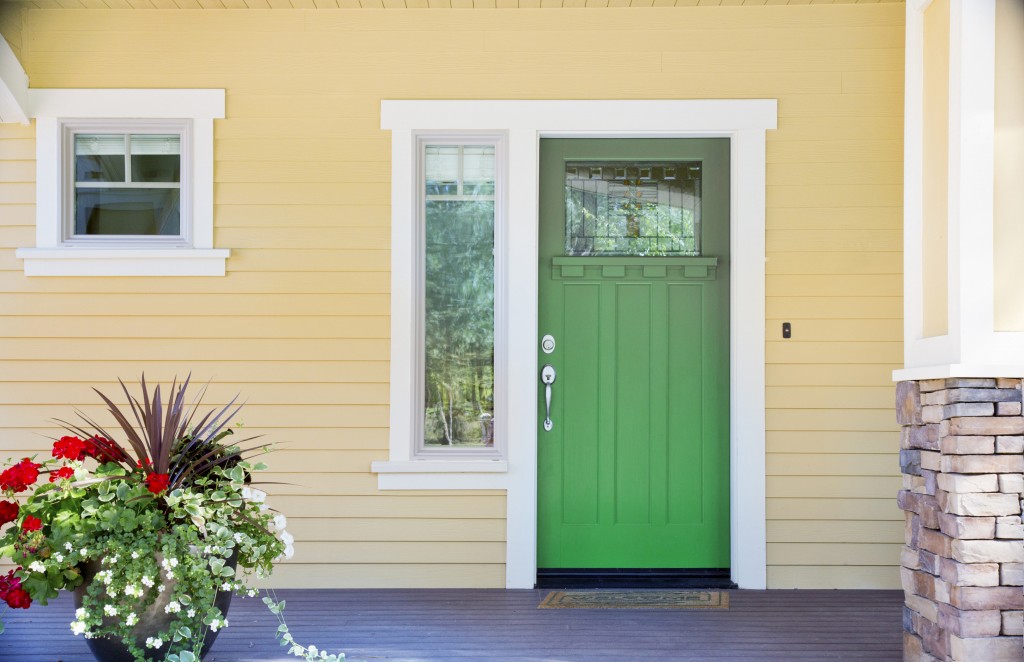 The front door is generally the focal point of a house's exterior, so it is important that it is kept looking new and bright. Sometimes, all it takes is a fresh coat of paint or installing new hardware.
A new coat of paint will ensure buyers aren't distracted by peeling paint or scuff marks when they walk into your house. You can also use this as an opportunity to update your door color entirely if its current shade isn't the most appealing one possible. Just remember that different door colors go better with different home styles, and some colors aren't particularly appealing in general.
Fencing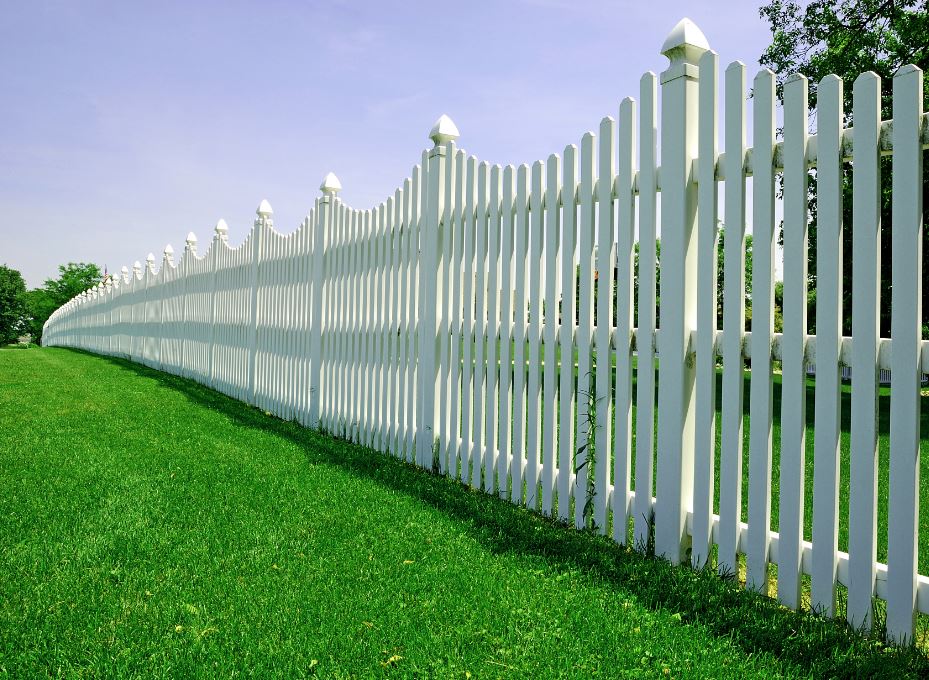 Adding a fence to your yard creates a sense of defined space and makes things feel more organized. Fencing in the front yard doesn't have to be expensive. Rust-resistant aluminum imitates wrought iron very well and is much more affordable to install! Fencing styles vary depending on the corresponding style of house.
Exterior Painting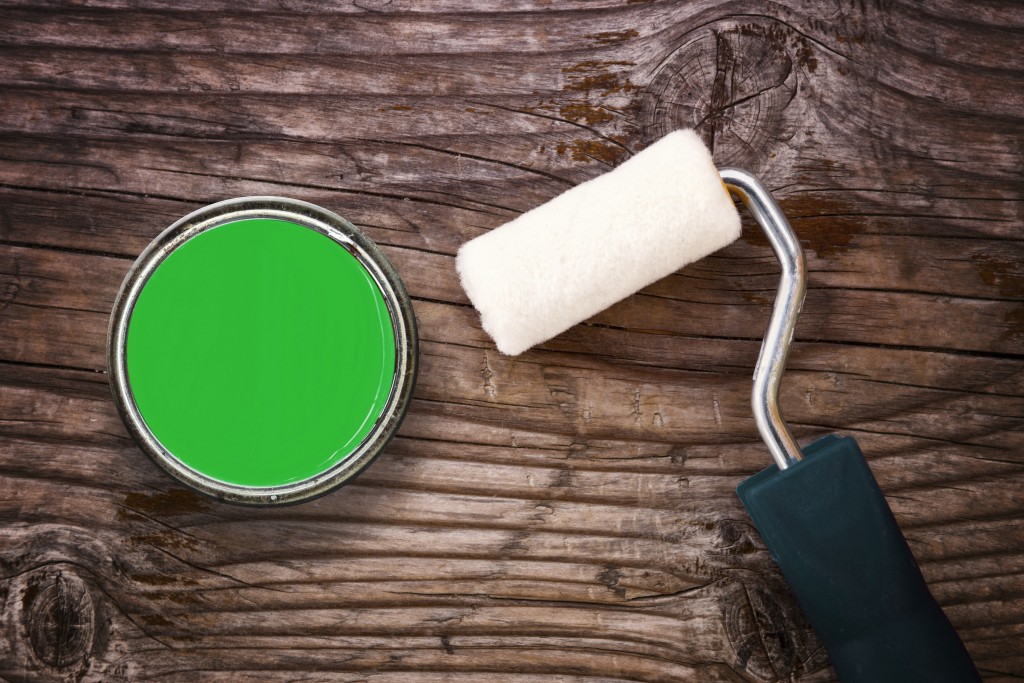 Nothing makes your home look more dated and unkempt than old, peeling paint. Applying a fresh, modern color of paint to your home's exterior makes a world of difference in terms of curb appeal.
Porch & Outdoor Accents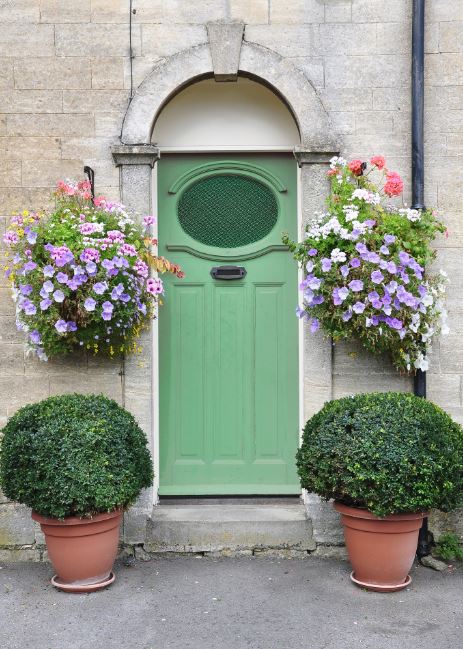 When selling a house, you want your front porch to look like a clean, relaxing place to spend an afternoon. As part of your curb appeal clean-up, you'll want to clean your windows, sweep cobwebs and other debris from the porch, and make sure any chairs, pillows, and so forth are clean and set up in an appealing way.
If you have outdoor accents, pay special attention to them! Outdoor accents tend to take quite a beating because they're exposed to the elements. While things like a worn-out doormat or rusty mailbox aren't deal-breakers, they don't exactly say "welcome home." So it's best to remove and replace older outdoor accents if you're trying to sell your house.
Address Numbers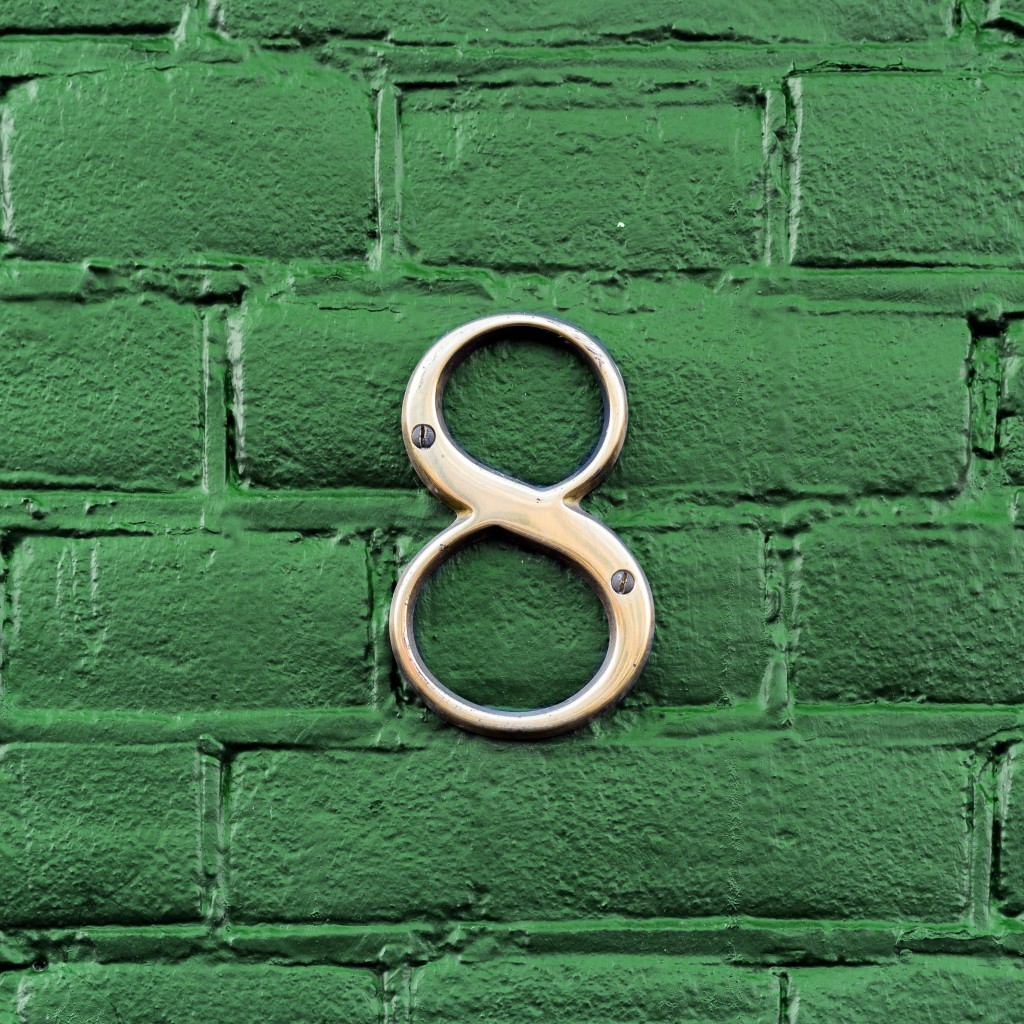 Consider getting creative with your home's address numbers. Several options exist for labeling your house in an aesthetically pleasing way, including numbers on stones in the front yard, painted above or next to the front door, and even featured on the mailbox. Whichever method you choose, make sure the numbers are legible and match the style of your home.
Mailbox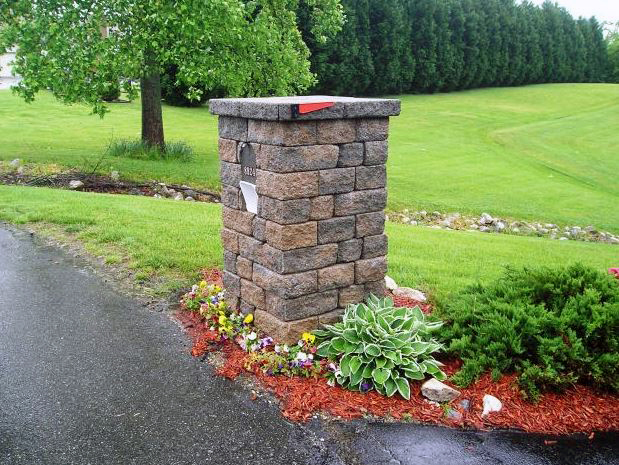 Mailboxes are very customizable and are increasingly becoming accent pieces to match a home. Mailboxes can be constructed or decorated with all kinds of materials, including stone and brick.
Exposed Foundation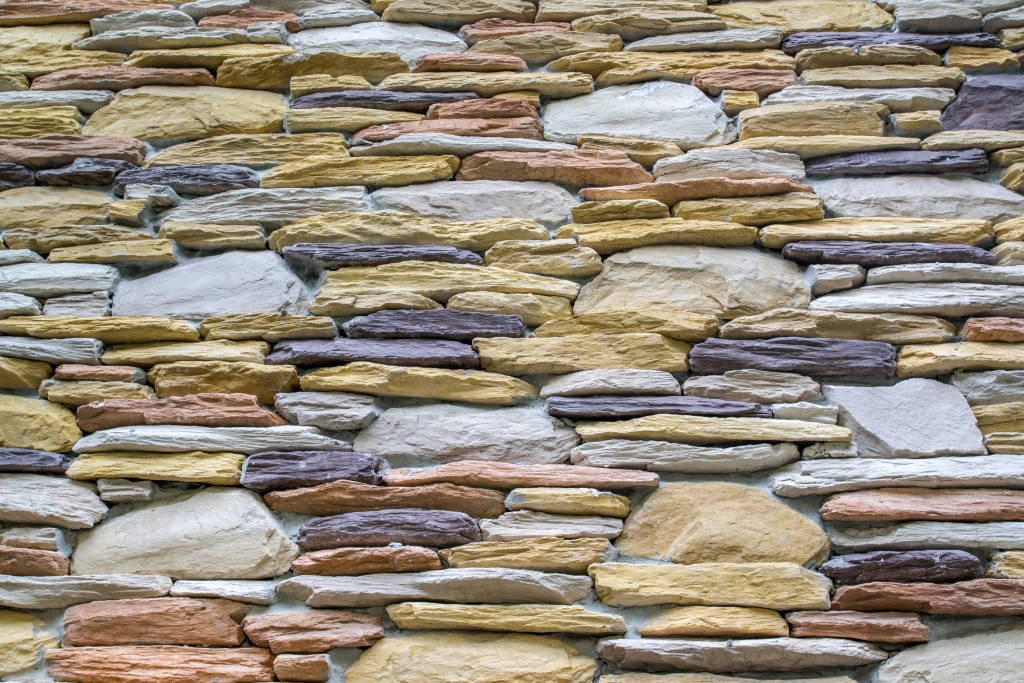 If your home has an exposed foundation, consider covering this eyesore with a more appealing material such as faux stone. This will add a sense of completeness and luxury to your home's curb appeal.
Window Boxes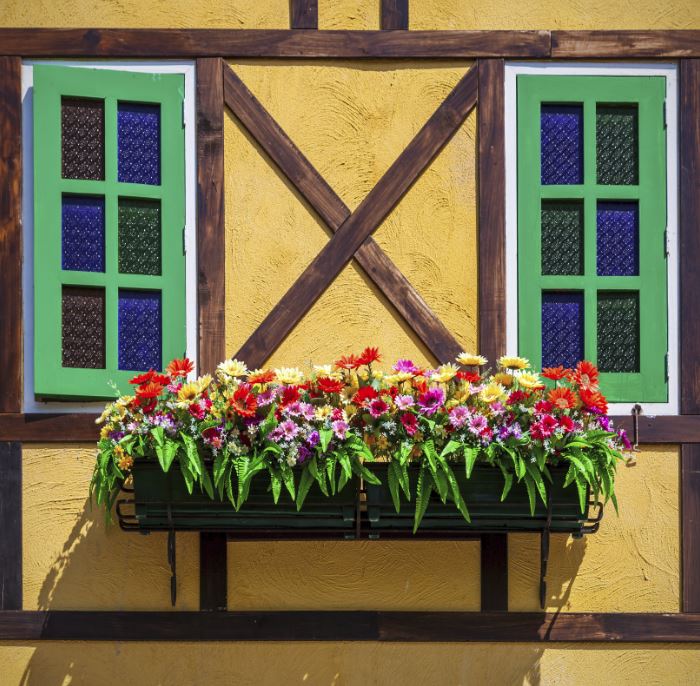 Windows can feel bland or naked when they aren't accented at all. Consider adding shutters, accent trim, and/or window boxes to your home. These changes will draw positive attention to your windows.
Concrete Stain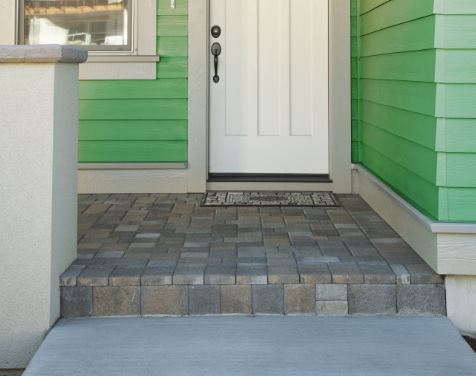 Applying concrete stain to your front porch can change the entire look and feel of your home's exterior. You can do a pattern, or just a regular stain – either one will make the porch look new and up-to-date.
Replace Gutters/Downspouts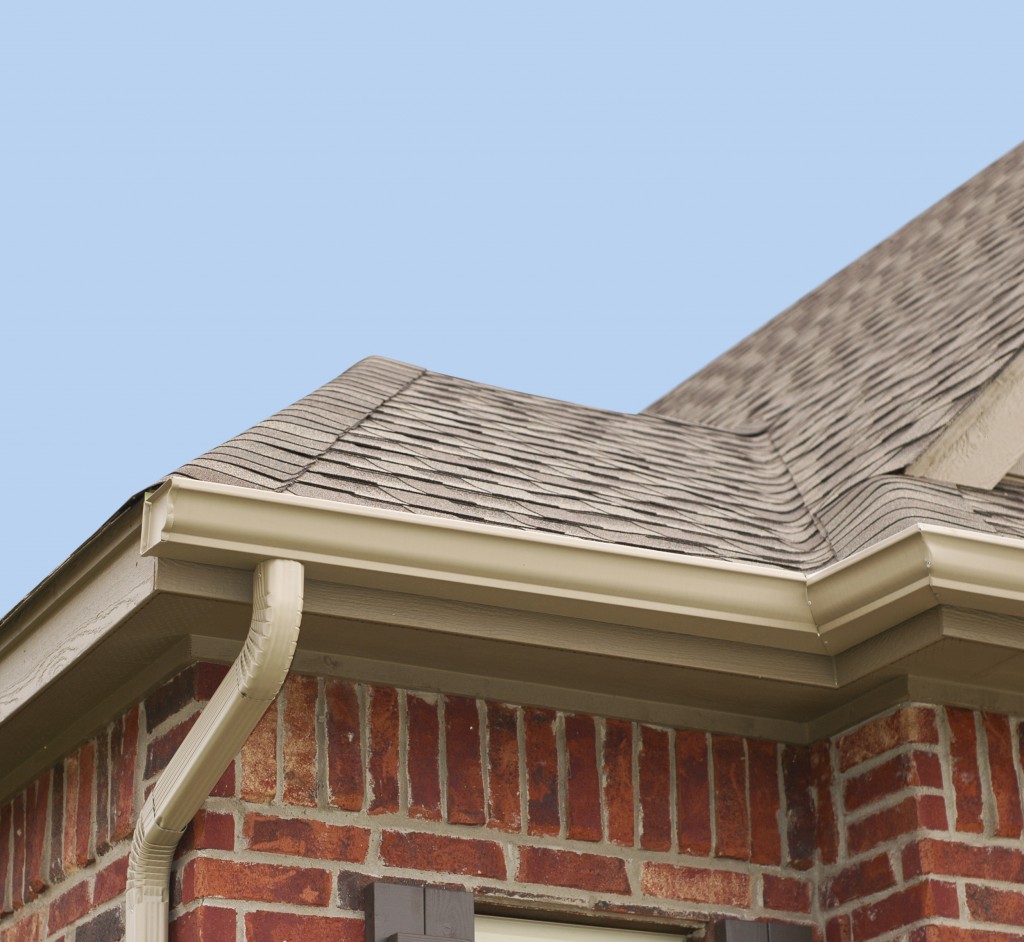 Rusting gutters and downspouts have a negative impact on your home's curb appeal. It is important to maintain rust-and-clutter-free gutters and downspouts, to make your home look nicer and to aid in the flow of rainwater.
Driveway and Garage
Your driveway is how people usually approach your home; therefore it is especially important that you ensure its appearance is respectable.
To prepare your driveway and walkway for listing day, be sure to pull any weeds, as well as repair minor cracks with caulk. You can also use a sealer to add a face-lift to the property. While sealer is optional, you should definitely hose down your driveway and walkaway – before you even take photos for your listing – to give it a fresh look.
Your garage is part of your curb appeal, too! Consider painting the garage door the same color as the trim on your house, as this will give your property a more uniformed look. Wash any windows in your garage to make it more appealing. Then, consider the lighting inside your garage as well, as this part of the home can often feel dark and unwelcoming – the opposite of how you want a prospective buyer to feel.
Outdoor Lighting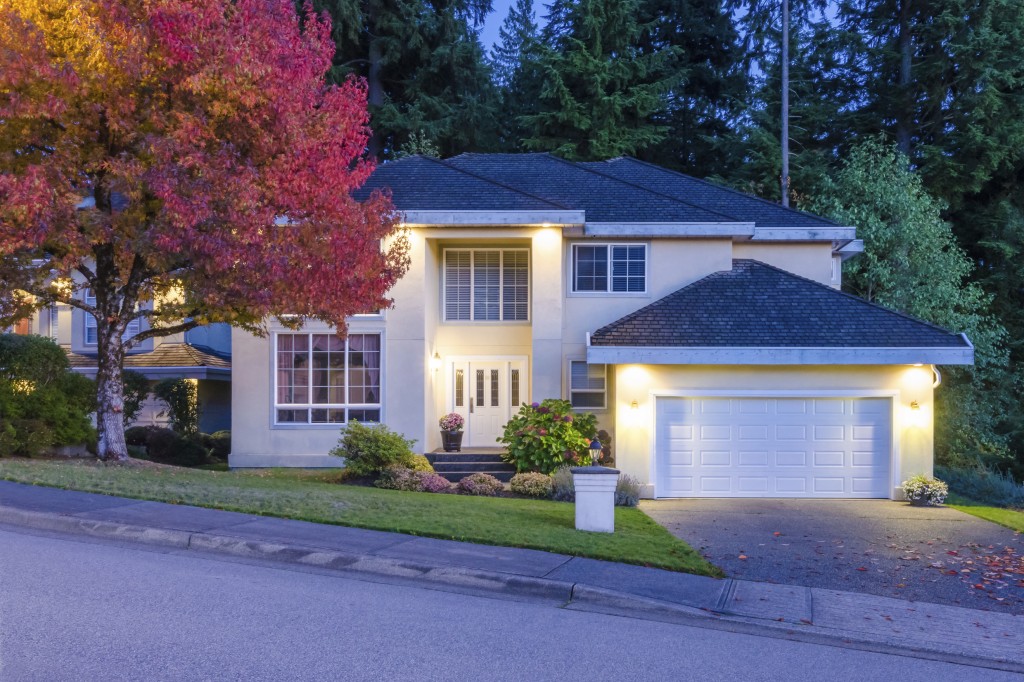 This season in particular, interested house buyers might be driving past your home later in the day or evening to see what it looks like. Sellers should give them the best view possible with welcoming exterior lighting. Warm porch lighting is a must, and if you have any lighting fixtures on your garage, they should match any other exterior fixtures on your house.
Trim Shrubbery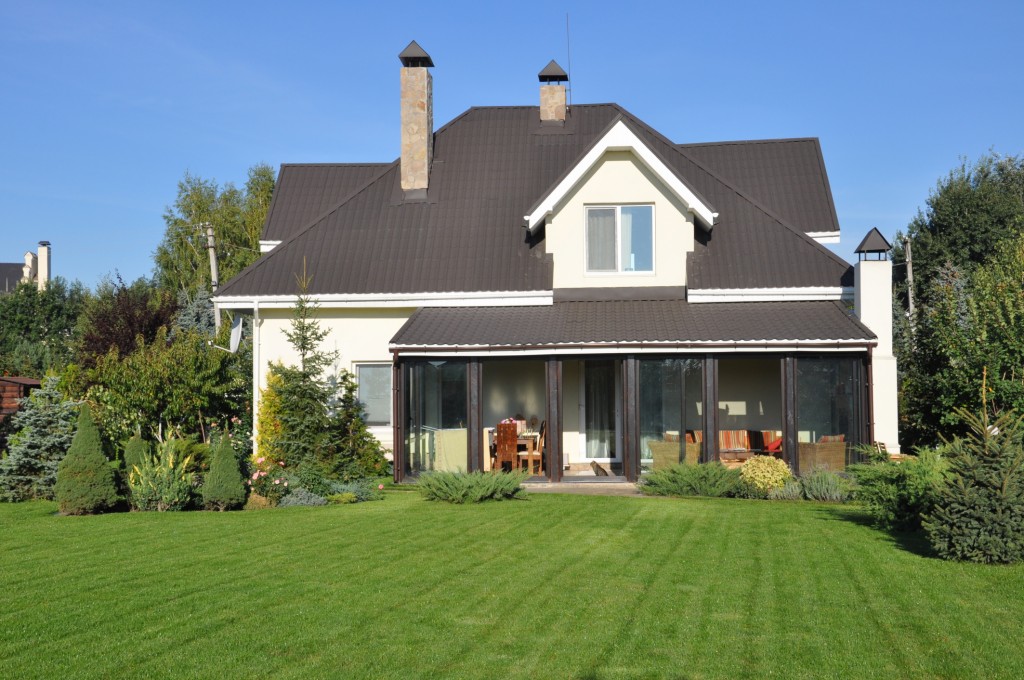 What is the point of all the work you've done to improve your home's curb appeal if no one can see it? Make sure your shrubbery is trimmed back and not overtaking the front of your house.
These projects are just a few curb appeal ideas that can make your property more appealing and attractive to people looking to buy a home. If you have any plans to list your home in the near future, don't wait for the selling process to start to work on these projects. Instead, work on your curb appeal now, so that you can show it off in listings and photos later!
Looking for more tips? We wrote a follow-up article with even more ways to improve your home's curb appeal!
Do you have questions about getting ready to sell your house? Whether you're in the process of doing so or you're planning out a future sale, now is always a good time to involve a real estate agent! To contact an agent near you, just visit our website and search for agents in your area.
(Visited 125 times, 1 visits today)
Tags:
curb appeal
,
Howard Hanna
,
Howard Hanna Real Estate
,
Real estate
Last modified: June 17, 2020